Park Hang seo's favorite man injured ahead of World Cup 2022 qualifier
Thứ bảy, 03/08/2019 13:00 (GMT+7)
Pham Xuan Manh suddenly got injured, which made Park worried in selecting Vietnam lineup for the second qualifying round at World Cup 2022.
In round 18 V-League 2019, SLNA marched to Nam Dinh home and suffered a 0-2 defeat because of the lack of many pillars, notably Xuan Manh got injured.
In the last minutes of the first half, Pham Xuan Manh suddenly flipped his ankle and could not continue playing. The injury causes pain in the right leg and difficulties in moving.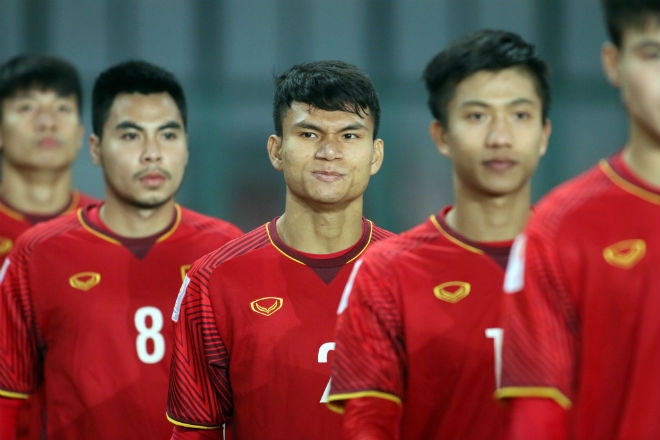 Some sources confirmed, Song Lam Nghe An brought Xuan Manh to Hanoi to check injuries on July 29. The 23-year-old suffered an injury that not only affected SLNA, but also caused Coach Park Hang Seo headache at the World Cup Qualifier 2022.
Pham Xuan Manh was once the player of the Korean strategist at U23 Vietnam and Vietnam Olympic Games.  Van Thanh, Trong Hoang and he are the 3 best right backs in Vietnam.
After 2018 Asiad, Xuan Manh broke his bones and ankle. Defender SLNA had to go to Singapore to undergo surgery and missed two important tournaments with Vietnam: AFF Cup 2018 and Asian Cup 2019. That getting injured again is regretful because Xuan Manh has just returned in May 2019.
According to the schedule of the 2022 World Cup Qualifiers, Vietnam will play against Thailand on September 5. Thus, Xuan Manh will have about 4 weeks to recover from injury and regain his form, before Coach Park Hang-seo announces the squad list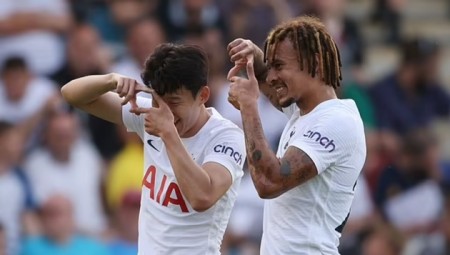 VIDEO: Không cần Harry Kane, Son Heung Min tỏa sáng giúp Tottenham đại thắng
Tottenham có trận giao hữu với Colchester. Dù không có sự xuất hiện của trụ cột Harry Kane tuy nhiên ngôi sao Son Heung Min vẫn đủ khả năng lĩnh xướng hàng công Spurs với 1 bàn thắng và 1 kiến tạo.