Filip Nguyen creates competition in Vietnam's goal
Author: Vân Anh
18:47 | 23/05/2019
The name Filip Nguyen is going to be a "hot" topic to Vietnamese public opinion. If he makes his appearance on Park Hang-seo's line-up, it will be interesting.
Over the past 24 hours, social media and Vietnamese press have been boomed by the above-mentioned name - Filip Nguyen.
Responding to the Czech newspaper, the goalie stated that he won't put on Vietnam NT outfit and focus on developing his blooming career in Czech Republic. Filip Nguyen rejected the false rumors about the previous news said that he desired to wear Vietnam NT color. He said was the consequence of translation mistake.
The rumour made Vietnamese football fans rejoiced by having such a Europe leveled goalkeeper. In fact, Filip Nguyen said that VFF has not given any offer. However, based on some inside news, Mr. Park puts him aside to World Cup Qualifiers basis on this September.
If Filip Nguyen is convened to Vietnam NT, it's clear that there will have a 'fight' in the net of Vietnam by the likes of Van Lam, Van Toan, Filip Nguyen, and Nguyen Manh.
About Van Lam, though he is going through such a bad run with Muangthong United, he is maintaining his good form and a strict training regime with his own coach. No matter how Thailand's outcome would be, Van Lam is to be sure going back to put on the national jersey for Golden Dragons.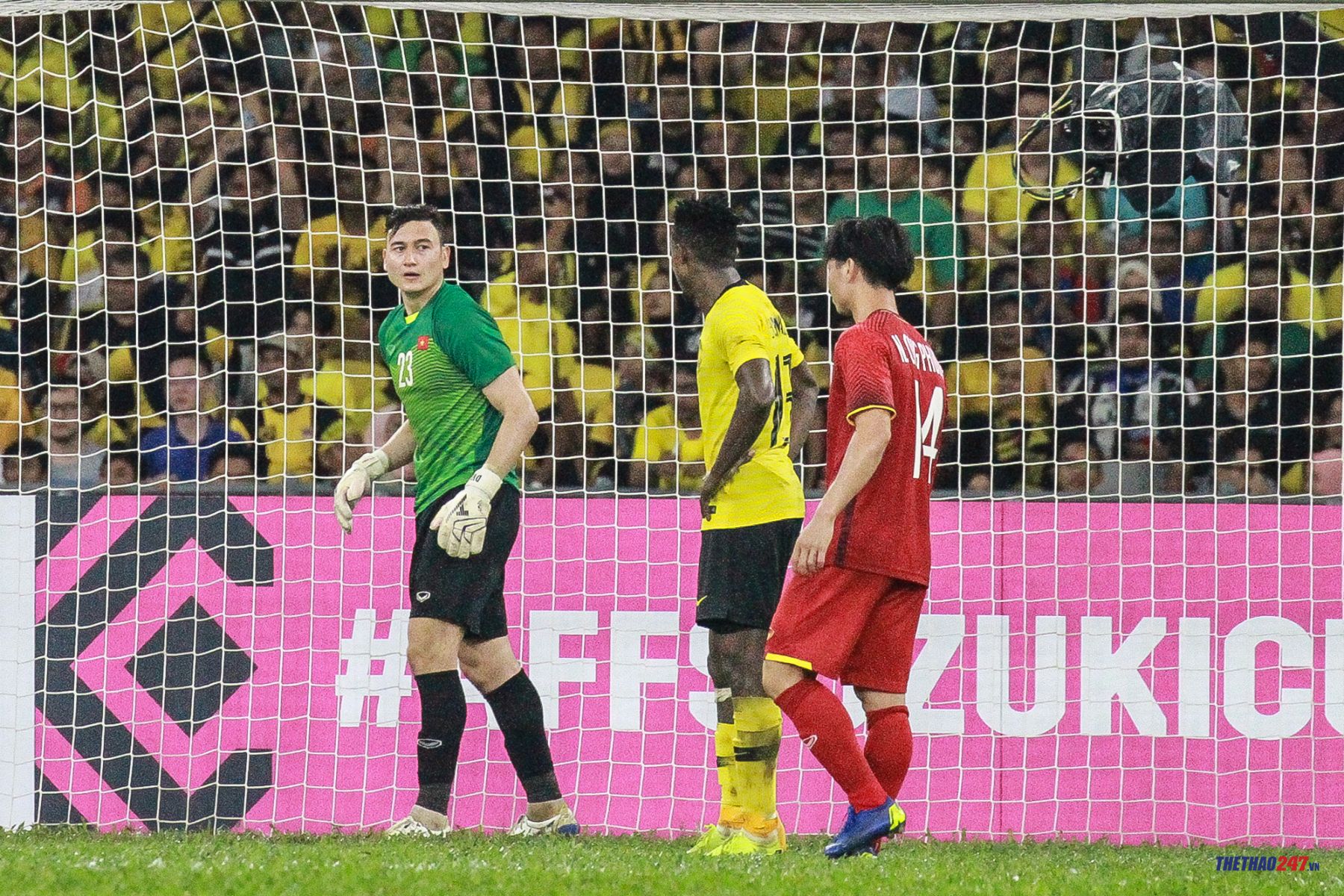 Van Lam is to be sure want to go back to put on the national jersey for Golden Dragons
Van Lam's stunning form had been proved by his standout display in AFF Cup 2018 and Asian Cup 2019 against such strong Asia giants. However, he moved to Thailand and left the position to his junior Van Toan.

In this season of V-League, Van Toan stopped successfully the penalty twice. He is a rare goalie in V-League 2 who won the best player award. Watching Van Toan's performance, whoever could think that he's just at the age of 20 who is such an outstanding youngster with a confidence and an imperturbability came out.
Another potential name for this position is goalie Nguyen Manh who is playing for Song Lam Nghe An FC. The SLNA player kept clean sheet for 8/10 matches of this season.
Nguyen Manh once got a starting slot in the national team-sheet but constantly made foolish mistakes. However, Nguyen Manh at present is strong enough to deal with difficulties even if it was an arm injury. He is confident to be caped to the national team.
Another goalkeeper serving in the domestic is Thanh Thang who is considered the best goalkeeper owning passing skill of Vietnam at this time. He almost produced 2 – 3 ecstatic ball reflexes each match and a stable ability dealing with the ball.
It seemed that he was born with a disadvantage in his high so he was blessed with natural-born skills to make up for it. If Thanh Thang shows up as nominee fighting for the position in front of Vietnam's net, Mr. Park is surely wavering to choose the best candidate for this slot.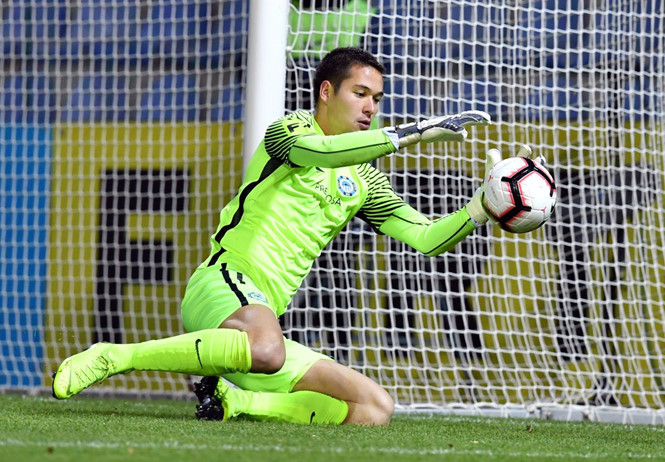 Filip Nguyen is going to be a "hot" topic to Vietnamese public opinion
The last one is Filip Nguyen who could call a late-blooming star. The 1992-born player once returned to Vietnam to look for his opportunity but he failed so he went back to Czech.
In this season, Filip Nguyen's side - Slovan Liberec made to the second stage to contend for the champion crown. Filip Nguyen is regarded as the best five goalies of Gambrinus Liga. Though played so well, he still needs to be monitored more about his ability to integrate.
Filip Nguyen's presence is worth to be waited for as he will rise up the competitive spirit in Vietnam's net.
As a result, teammates will try to overcome weaknesses, improve skills to win an official slot.5 players for one position, this will be an exciting "battle" in Vietnam's team-sheet in recent years.