King's Cup: Coach Park receives fantastic news from Song Lam Nghe An defender
Author: Vân Anh
16:03 | 24/04/2019
Thể Thao 247 - Undergoing the ankle medical treatment, Right Back Pham Xuan Manh now can rejoin the team.
In 2018 ASIAD, Pham Xuan Manh got his splinter-bone and an ankle ligament damaged. At the end of the last November, the player headed to Singapore for his surgery. Xuan Manh missed out 2 significant tournaments: AFF Cup 2018 and Asian Cup 2019.
Fortunately, he is almost successfully recovering from the injury. On April 22 afternoon, Pham Xuan Manh had the first training session after his break time to gather with the team in SLNA.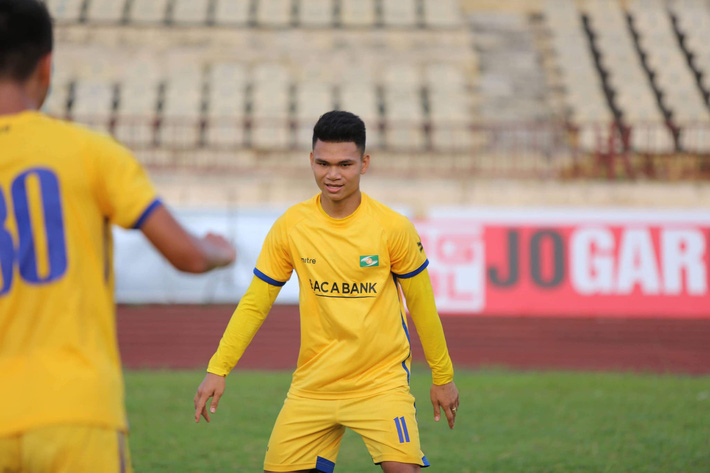 Xuan Manh shared:
"It has been a while so far. Coming back to train with my teammates in SLNA makes me truly happy. I have more motivation to return to practice. At present, my physical strength is fine yet to make things better, it may take 2 more weeks to practice for my re-debut."
Pham Xuan Manh can clearly nail on for a spot in SLNA squad list in the away game against Viettel of V.League round 7. ( happening on May 5)
It is likely that Xuan Manh will be the bright candidate for the Right Back position of Vietnam NT. If Xuan Manh can quickly put his back on track, he will be geared up with the team ahead of 2022 World Cup Qualifications.