How did Van Hau react after Heerenveen did not renew the contract?
Author: Nick Cassidy
10:00 | 11/07/2020
The 10-month period at Heerenveen has brought many useful lessons for Van Hau's bright career.
After a lot of speculation, Van Hau doesn't stay at SC Heerenveen in the end when Hanoi FC decided to bring their favorite player back. A year "studying abroad" is not too long but not too short, Van Hau has learned many things in the first days of his career.
Van Hau is muscular, taller than expected. The European system of living and practicing science helped Van Hau become different.
The player had a few words to share after officially breaking up with the Dutch team: "The past 10 months are the best time since I played football. And I will never give up my dream, Never Give Up."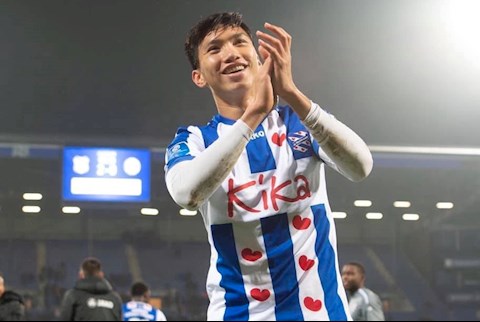 The 21-year-old will still burn his desire to play in Europe, which is also the goal that any player wishes on the career path.
Although this time may not be successful, it is a lesson for Van Hau to try harder. The seniors like Tuan Anh, Xuan Truong, Cong Phuong failed to prove their ability abroad, and Van Hau also somewhat extended the list. However people like them are laying the first solid foundation for the dreams of future generations.
Then there will be a day when a new Van Hau will appear, making Vietnam's football proud.​