Cong Phuong's substitute Xuan Nam once refused the Thai team to return to the HCMC club
Author: Preeda Apsara
10:25 | 17/04/2020
Few know that Xuan Nam once refused a Thai team to join the Ho Chi Minh City club before the 2020 V-League started.
At the age of 26, Xuan Nam is a player who used to play football at many different clubs, both domestically and abroad. Not only that, his career also has a lot of a serious injury. At that time, the family became a strong fulcrum for Hai Duong players to overcome difficulties.
"Actually, before signing a contract with the Ho Chi Minh City Club, a Thai team invited him (Xuan Nam) over there to sign a contract. He consulted his family, my husband and I told him not to go anywhere else. If you still have passion, just kick in the homecountry," Ms. Pham Thi Huong  (Xuan Nam's mom) shared.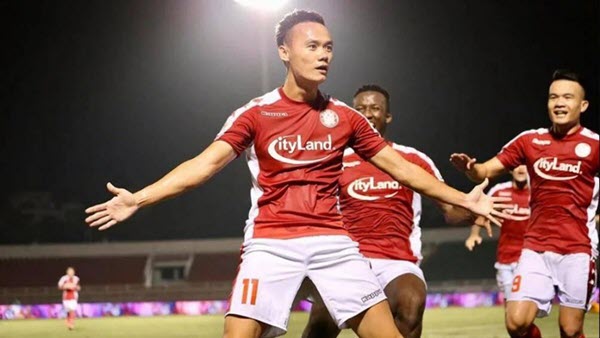 With a struggling career like Xuan Nam, his parents only wanted his son to have a stable career in his homeland. There were times when his raprents had to call him directly when he thought he was about to fall into despair because of injury. "If he still wants to play football, he must listen to his parents," Huong said.
After a successful football season when he won the runner-up title in the national First Division with Pho Hien club and the title of top scorer, Xuan Nam suddenly moved to HCMC club. In such a team of many stars, for the parents of the Hai Duong player, playing was a blessing.
"During my time in Ho Chi Minh City, my wife and I reminded him a lot. In such a whole team, Nam must accept to be a substitute. Pumping balls, carrying water is fine, as long as he practices and is passionate about his career," Huong said.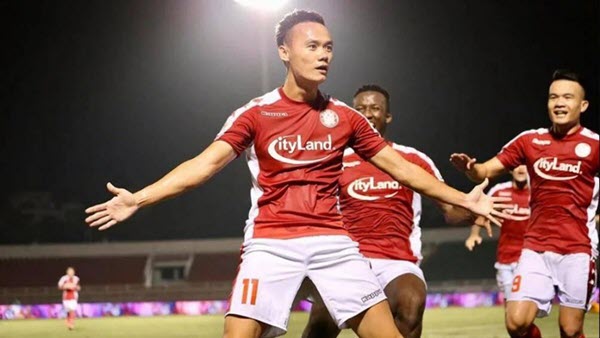 However, Xuan Nam suddenly shined when continuously scoring important last-minute goals for the team. He became famous with the nickname "super reserve" for scoring goals after coming on to replace. Coach Chung Hae-seong also considered him as his strategic card. That makes the Nam family very excited:
"My family only thinks there are only 1-2% their son can play because Ho Chi Minh City has so many good players. However, after only 2 rounds, he has made a little achievement for the club. That's why my family is happy. "
Family is the fulcrum, helping Xuan Nam overcome many difficulties during his career. Now, when he is achieving success at the Ho Chi Minh City Club, he did not forget those hard days, to once again prove his ability at one of the strongest football clubs in Vietnam today.​