Cong Phuong comes back to Vietnam, ready to join HCMC FC
Thứ năm, 02/01/2020 11:00 (GMT+7)
Ho Chi Minh City FC (HCMC FC) has officially announced the time Cong Phuong arrives in the club to prepare for the new season.
Accordingly, Cong Phuong came back to Vietnam on Jan 1 and he will summon with HCMC and his new teammates on Jan 7.
If Cong Phuong blends in well with the team and his health condition is good, he might make his debut in the Dongguk University match on Jan 9.
Chung Hae-song squad also travel to Buriram's Chang Arena. If the Vietnamese representative wins the Thai League runner up, they will take on Chinese side Shanghai SIPG.
If we fail in both two matches, HCMC FC will play in AFC Cup, which Hanoi FC reached the inter-zonal final last year.
Cong Phuong's presence will enhance HCMC quality and attract more fans to Thong Nhat stadium.
Its fanpage saw an increase to 35,000 followers, an impressive number since its first day.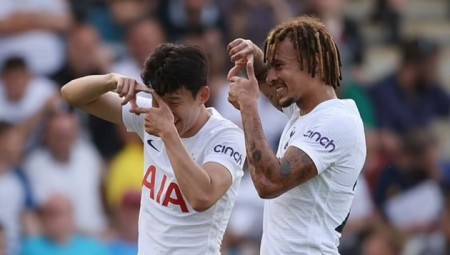 VIDEO: Không cần Harry Kane, Son Heung Min tỏa sáng giúp Tottenham đại thắng
Tottenham có trận giao hữu với Colchester. Dù không có sự xuất hiện của trụ cột Harry Kane tuy nhiên ngôi sao Son Heung Min vẫn đủ khả năng lĩnh xướng hàng công Spurs với 1 bàn thắng và 1 kiến tạo.
Cập nhật lúc: 06:55:09 25/05/2022