Van Toan awarded V-League best player of May
Author: Doan Trang
Date: 12/06/2019
Hoang Anh Gia Lai player, who has just returned from King's Cup 2019, has been prolific in terms of his impressing scoring, making the Hoang Anh Gia Lai man the V-League 2019 best player of May.
In V-League this season, Van Toan 'grudgingly' has become the no.1 star of Hoang Anh Gia Lai FC as his qualified teammates Xuan Truong and Cong Phuong both are plying their trade outside the confines of the country.
Van Toan has erased any doubts about his form and asserted that the striker completely fits and deserves this position. From a super-substitution, Van Toan is now playing first fiddle as a key shooter of Hoang Anh Gia Lai.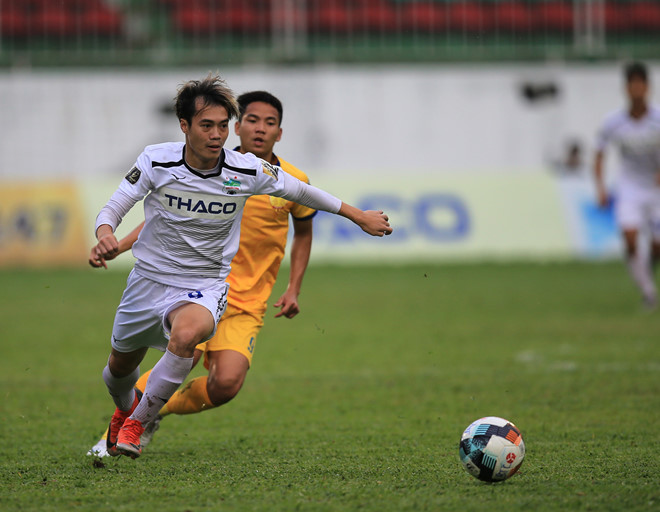 He is leading the way of the highest scoring domestic player list and has five times voted as the best player of the match after only 10 rounds. By maintaining such out of the world performances, Van Toan awarded 2019 V-League best player of May.
Speaking up to the achievements, Ho Chi Minh City FC has brought off 2 titles of the month. The top-of-the-table team is crowned the best team of May and its coach Mr. Chung Hae-seong is also granted as the best coach of the month.
At the end of this week, V-League is managed to come back after a break when King's Cup 2019 was taken over. Spotlight of 2019 V-League Round 13 is supposed to be the battle between Song Lam Nghe An and Hoang Anh Gia Lai at Vinh Stadium.