Vietnam left back Van Thanh has good news for the national team ahead of King's Cup
Author: Kieu Ly
Date: 03/06/2019
Thể Thao 247 - According to the latest news, Vietnam left back Vu Van Thanh fully recovers and is ready to fight Thailand.
Before going matching to SHB Da Nang home field in the last 11 V-League round, right-back Vu Van Thanh had a strain on his thigh muscles and was not able to contribute to the team. Reportedly, in the past few days, Van Thanh had to fly to Hanoi for treatment with Dr. Choi Joo-young on this thigh muscle injury.
According to the previous information, Van Thanh will definitely not be able to recover to join HAGL encountering Hanoi FC in round 12 V-League this weekend. Moreover, Hai Duong right back is also likely to miss King's Cup because of injury.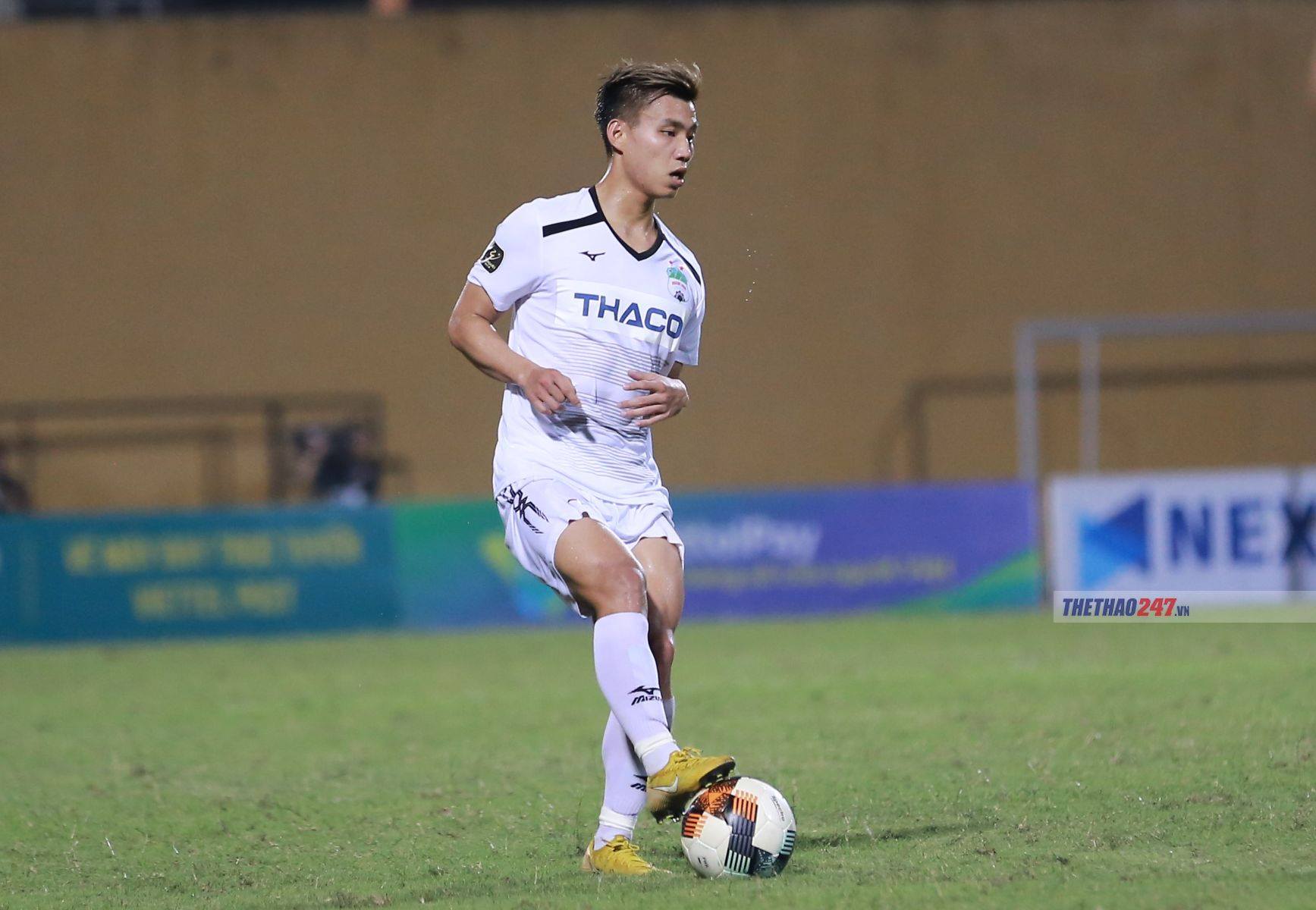 However, good news came at the right time with both HAGL and Vietnam NT: Van Thanh's injury was not so serious as the initial predictions and he could completely achieve the best condition to join Vietnam in the King's Cup. Currently, Van Thanh is still being supported by doctor Choi at the PVF center. He possibly plays in the match against Hanoi this weekend is still open, but it is almost certain that Park Hang-seo will have the healthiest Van Thanh for the friendly tournament in Thailand in early June.
After half a year of treating knee injuries, Van Thanh had an impressive . After only 2 appearances, the defender must be considered the number 1 Vietnam who has achieved his first goal in the new season. Certainly, Van Thanh will be an extremely quality supplement for the right-back position (which still lacks both quality and quantity) of Vietnam national team.