Van Hau to receive good news from Heerenveen?
Author: Amelia
09:09 | 05/05/2020
It is expected that this week, the Hanoi club will receive feedback from the Heerenveen club about Van Hau's future.
The future of Van Hau is a hot topic as his contract with SC Heerenveen will expire at the end of June. Hanoi and Van Hau are still waiting for Heerenveen's answer when the Dutch team is still hesitant about the case of Vietnamese young star.
This is a beneficial move because the Dutch team still opens up the opportunity for Van Hau. As before, two players Daniel Hoegh and Warner Hahn were informed not to renew the contract since they were not in the team's plans.
According to the latest information, earlier this week SC Heerenveen will send a letter to the Hanoi Club about Van Hau's case. Otherwise, during the week or at the beginning of the next week, the two teams will negotiate.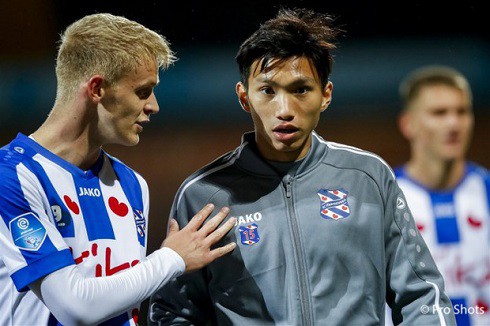 The Hanoi Club highly appreciated the overseas trip of Van Hau. Not only learning and cultivating professional skills when playing in high-level football, Van Hau also enjoys good nutrition to help achieve impressive condition. Hanoi believes Van Hau will be a model for Vietnamese players, especially young players to dream of, aspiring to conquer the peak of their football careers.
For Heerenveen, technical director Gerry Hamstra also expressed sympathy with Van Hau when he arrived at the team quite late. In the process of playing football and practicing here, Van Hau also encountered many interruptions, in which the Dutch league was canceled because of the covid-19 epidemic.
In the case of a stay, there is a high possibility that Heerenveen will offer another loan contract. And the important thing is how much the salary and loan cost will be when this team is facing financial difficulties, the general situation of football teams in the world today.