Giggs: 'Vietnam can set a goal making appearance in 2026 World Cup'
Author:
16:05 | 09/05/2019
Thể Thao 247 - Manchester United legend Ryan Giggs has visited Vietnam and evaluated that Vietnam can aim at joining the 2026 World Cup.
On November 2017, Vingroup, owned by the Chairman Pham Nhat Vuong, had invited Ryan Gigss take on PVF Technical Director spot and received his agreement.
He undertakes on coaching player, training coaches as well as taking part in building up training courses on the run making PVF become the best Vietnam training center which is equal to other famous football academies in the world.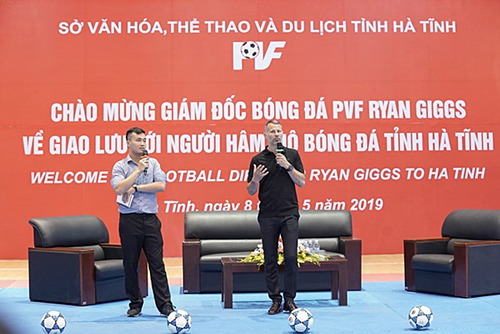 Ryan Giggs takes on PVF Technical Director spot
The former Manchester United player came by 2 provinces Nghe An and Ha Tinh to talk with kids having dream and desire to become a professional footballer. Ryan Giggs said:
"We need to blow the football indulgence fire in each of kids since they are sitting on the school. From the age of 11 to 12, we should let them play as their natural instinct and find out talents to bring into the professional training canter, and to turn them into the outstanding players.
When being asked about the possibility of Vietnam ahead of World Cup Qualifiers in the future, Giggs said:
"I have been connected to Vietnamese football for a while, I found that you guys have a lot of potential. However, the teams of other countries also have great qualified line-up and there is no doubt that they also set ambitions for World Cup. Vietnam wants to achieve this goal in 2026, you need to make more endeavor."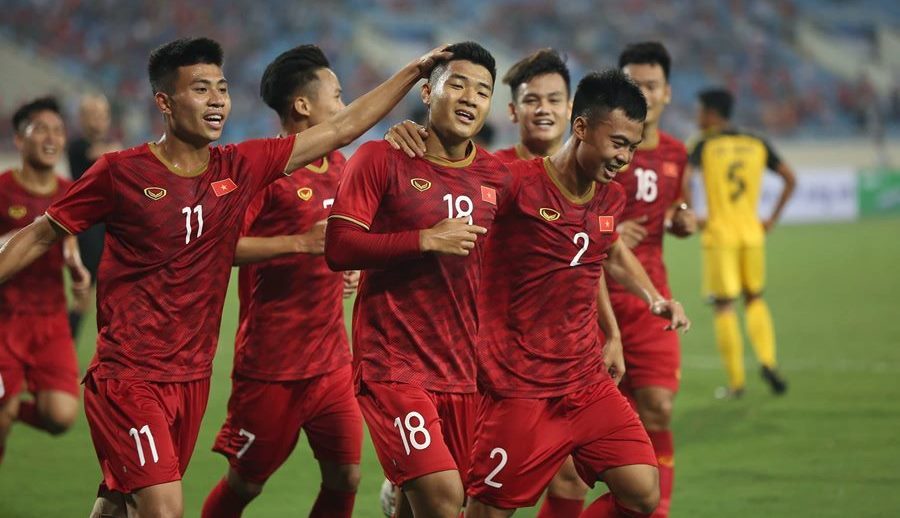 He was extremely impressed by the fans of the 'yellow star soldiers'

Ryan Giggs watched Vietnam NT's performance in 2019 Asian Cup. He was extremely impressed by the fans of the 'yellow star soldiers'. Despite being under-estimated in that tournament, Vietnam created an emotional game.
Ryan Giggs is a former player of Manchester United, and once played under Legendary Coach Sir Alex Ferguson time.
He was one of the players in the golden 1992 generation of the very club and one of the player having the largest amount of fans in Vietnam.
Through his career, he registered in Manchester United 672 matches and contributed 114 goals. He has snatched 12 Champion League titles, 4 FA Cups and 2 C1 Cups along with numerous of other awards. He is now working as a coach and leading Welsh national team.