Muangthong vs. Trat FC results: Van Lam's stellar game in a red card match
Author: Vân Anh
21:54 | 27/06/2019
Muangthong United - Dang Van Lam's side won a 3-0 charming victory over Trat FC, thereby 'breaking out' the 2019 Thai League table through the 15th round.
Muangthong United came to the game with an ambition shown clearly to pick up a victory to get out of the bottom, even though it was a strong competitor who ranked higher on the table.
When the match passed 3 minutes, Dang Van Lam's side almost got an opportunity to open the scoreboard, but Trat FC's keeper was excellent in that situation. It wasn't until the 39th minute, after a series of attacking assaults, Muangthong found a goal to take the lead through Herbety captain's goal.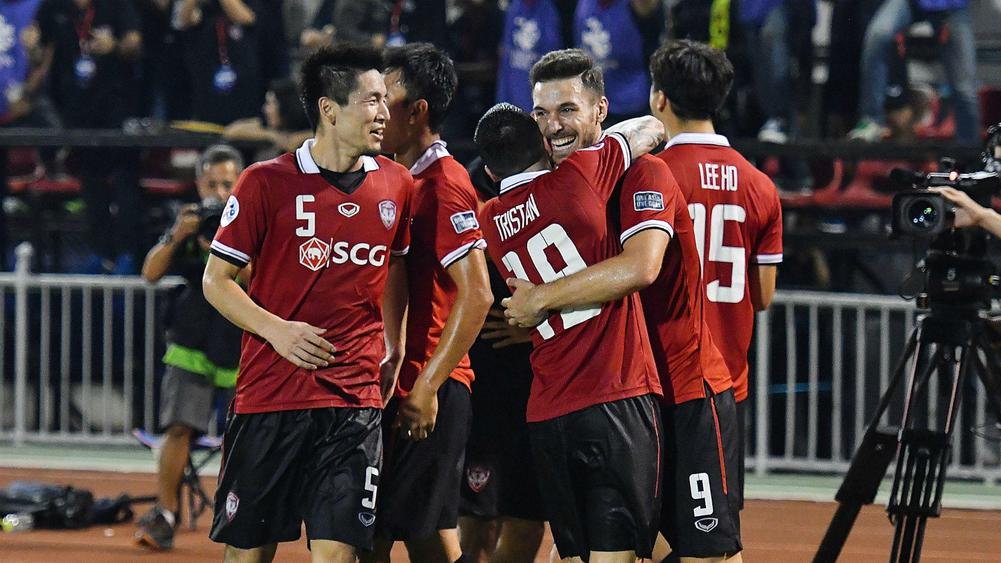 At the 45 + 2 minute, Dang Van Lam's side played with only 10 people as a player had been booked the 2nd yellow card. The first half ended with no more goal scored.
Entering the second half, with advantages of the number of players, Trat FC actively attacked and pressed the goal of Dang Van Lam. The Vietnamese keeper, thankfully, produced a lot of savings for the team.
A lot of attacks launched but Trat FC received two more destroying bullets from the Muangthong players. In the end, Dang Van Lam and his teammates celebrated for the side's exploits in the 3-0 competition for Muangthong.
With this victory, Muangthong United get out of the bottom and assert their power with a promise to bounce back in the 2nd leg.
Muangthong United formation: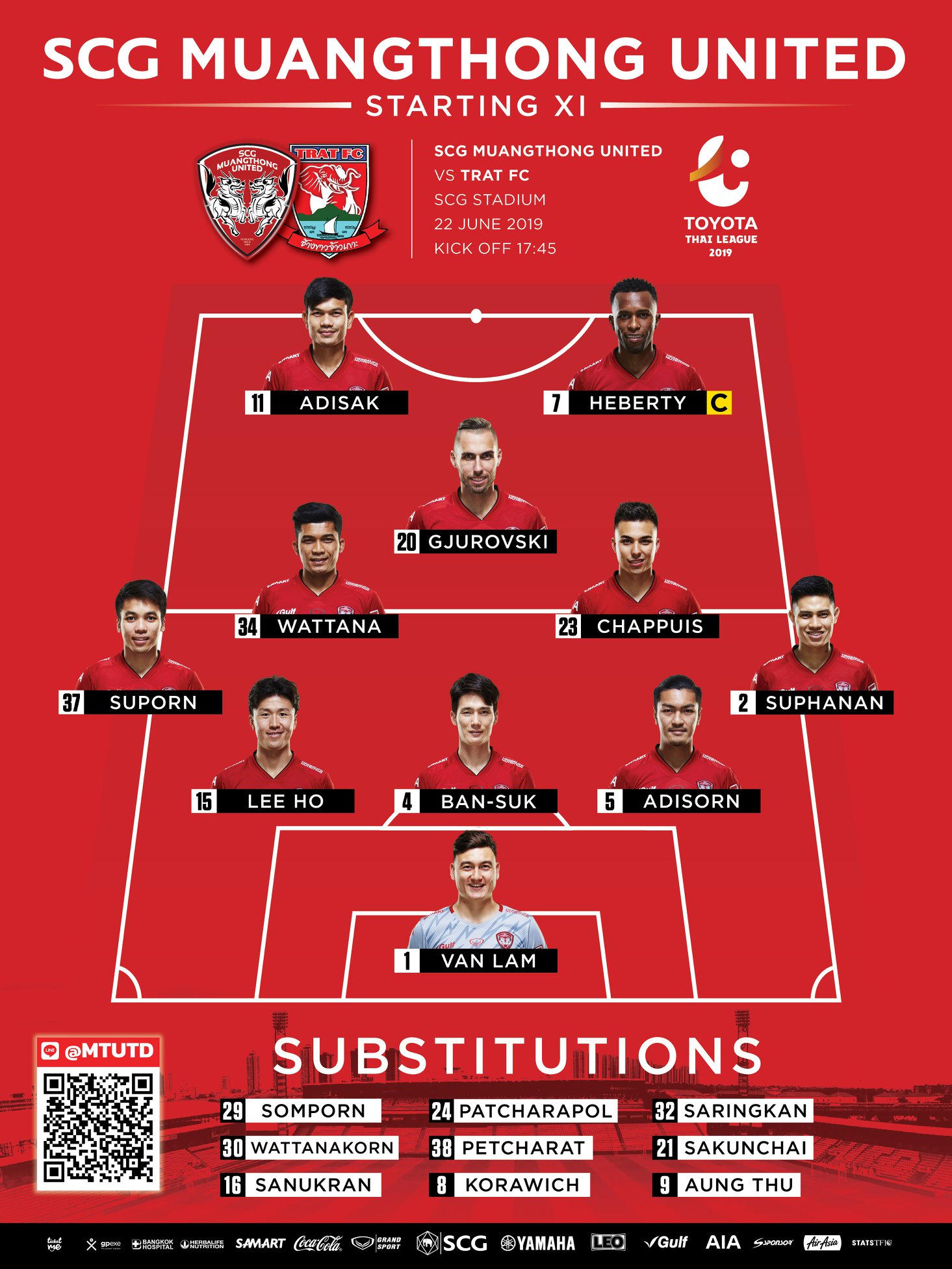 Thai League 2019 Round 15 Fixtures:
17:45 Muang Thong United 3 - 0 Trat FC
18:00 Prachuap FC FC 1 - 0 Ratchaburi
19:00 Sukhothai FC 1 - 0 Nakhon Ratchasima FC
20:00 Buriram United 4 - 0 Chiangmai FC