Thai coach explained why called up Muangthong players
Thứ năm, 23/05/2019 19:28 (GMT+7)
In the latest statement, Mr. Sirisak shared about the reason of calling up 35 players including those serving to Muangthong United - a bottom table team at Thai League.
There are 3 weeks left for 2019 King's Cup to kick off. Football Association of Thailand (FAT) has announced preliminary squad list consisting 35 footballers setting up for the upcoming derby.
There are a lot of familiar names playing for such big clubs as Buriram United, Muangthong and Bangkok United…
Speaking to the press, Sirisak shared:
"Members of the coaching department and I have closely monitored the players' form. These 35 players are the most prominent ones and next time, I will monitor players' performances in Thai League, M150 Championship and League Cup. Who shows well will be named in the list of 23 official players."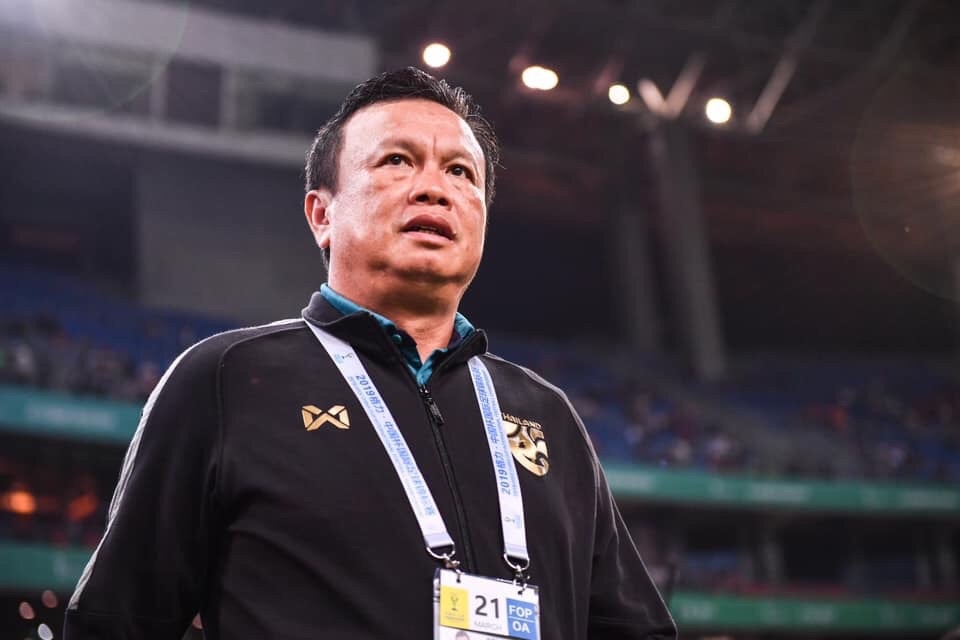 Mr. Sirisak has his reason to call up Muangthong players attending King's Cup

This time, some players would be forgotten others would be summoned typically Muangthong United players, this might make controversy. Mr. Sirisak explained:

"I want the players to commit that they play with their best under club outfit, even if the players won't be called. Chinnaphat or Supachok will not play for the national team. They are given priority to U23 Thailand of Mr. Gama.
Although Muangthong does not have a good outcome, players like Sarach or Teerasil Dangda have a lot of experience. With Dangda's contributions, he deserves to be respected. If he plays in the match against Vietnam, it will be the 100th time he plays for the national team."
Mr. Sirisak put the 17-year-old prodigy Suphanat on the list and showed his excitement talking about this talent:
"At first I talked to Mr. Gama that I would only take one player from U23 team, who is Supachai. But Suphanat is really interesting by his brave and goals in Buriram. I think he should be given an opportunity."
While Thai closed the personnel list, Park Hang-seo (Vietnam) is still on his way to monitor specifically players and will fill the list in a suitable time.
King's Cup is slated from June 5 and is warmed up by the attracting match between Vietnam and Thailand at 7.45 p.m. in Chang Arena Stadium.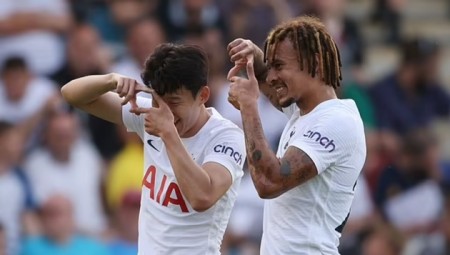 VIDEO: Không cần Harry Kane, Son Heung Min tỏa sáng giúp Tottenham đại thắng
Tottenham có trận giao hữu với Colchester. Dù không có sự xuất hiện của trụ cột Harry Kane tuy nhiên ngôi sao Son Heung Min vẫn đủ khả năng lĩnh xướng hàng công Spurs với 1 bàn thắng và 1 kiến tạo.