Why is Thailand absent at AFC Cup?
Author: Admin
11:22 | 31/07/2019
That two Vietnamese representatives fight in the final battle at AFC Cup 2019 doesn't mean Vietnam surpass Thailand at club level.
AFC Cup ASEAN zonal final 2019 witnesses first time ever two Vietnamese clubs facing each other. Both teams delivered excellent performances from the qualifying round. However, on their runs to the finals had no Thai clubs. Does that mean Vietnam surpasses Thailand at club level?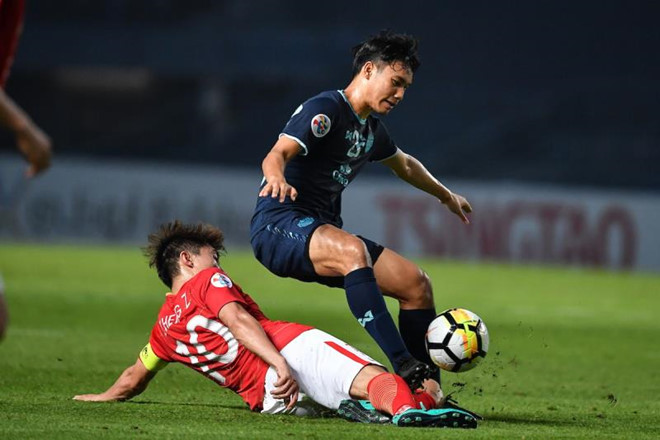 Champions Thailand doesn't play in AFC Cup 2019 because Buriram United gets direct ticket to AFC Champions League qualifying round, which Hanoi had to compete from the second qualifier. Two other Thai clubs joined Hanoi in the second qualification are Bangkok United and Chiang Rai United. Bangkok was beaten by Hanoi in the first qualifying round. Chiangrai United, Perak (Malaysia), Newcastle Jets (Australia) and Hanoi (Vietnam) were defeated in the final play-off round.
The AFC regulations stipulate that disqualified teams in the play-off round, depending on its positions on AFC rankings, may stop playing or will be entitled to a ticket to the AFC Cup 2019 qualification. Hanoi standing 70th in Asia win the first round ticket. The other 3 teams are not allowed to participate in AFC Cups this season.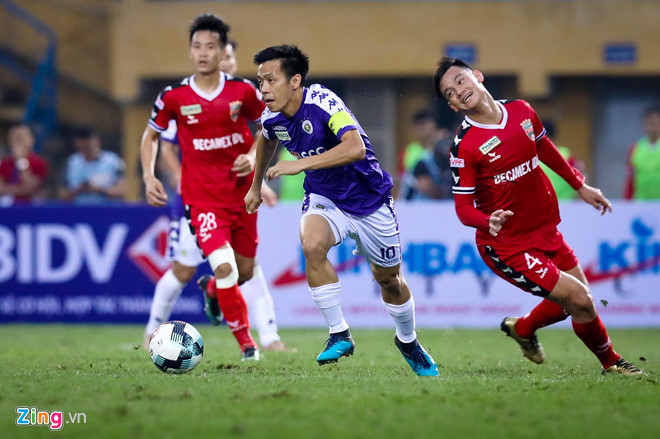 However, that does not mean that Vietnam has surpassed Thailand (and Malaysia) at the club level. Both of these countries go direct to the AFC Champions League qualifying round. Thailand side Buriram and Muangthong have repeatedly passed the first round, while Malaysia owning Johor Darul Ta'zim also played in the AFC Champions League.
There are many reasons for the weakness of Vietnamese clubs compared to Thailand and Malaysia in the region. Despite the achievements of the national team and U23 team.  Unimpressive performances in the history, unqualified facilities are two barriers that prevent the Vietnamese clubs from reaching out to the continental arena.
Over the past few years, Vietnam's best achievement is only Binh Duong's impressive matches in the AFC Champions League and once in the AFC Cup semi-finals 10 years ago.
Vietnamese finals at the AFC Cup are commendable. However, Vietnamese footballers should not be satisfied with themselves in order to narrow the gap between Vietnam and Thailand in the region.
The ASEAN zonal final between Hanoi and Binh Duong will be held in Go Dau stadium at 5:00PM, July 31. We provide live stream here