Malaysia about to extend contract with Tan Cheng Hoe
Author: Amelia
11:01 | 17/08/2020
The Malaysian Football Federation shows absolute confidence in coach Tan Cheng Hoe in negotiating a contract extension with this strategist.
The contract of coach Tan Cheng Hoe and the Malaysian Football Federation will end at the end of this year. Many rumors say that the 52-year-old strategist will bid farewell to Malaysia when they will not attend any international matches.
However, General Secretary of the Football Federation of Malaysia (FAM) - Mr. Stuart Ramalingam said coach Tan Cheng Hoe still received trust. FAM is currently discussing a new contract with the 52-year-old military leader.
"We will settle the contract in the near future. Discussions with Mr. Cheng Hoe are still going well" - Mr. Stuart Ramalingam said.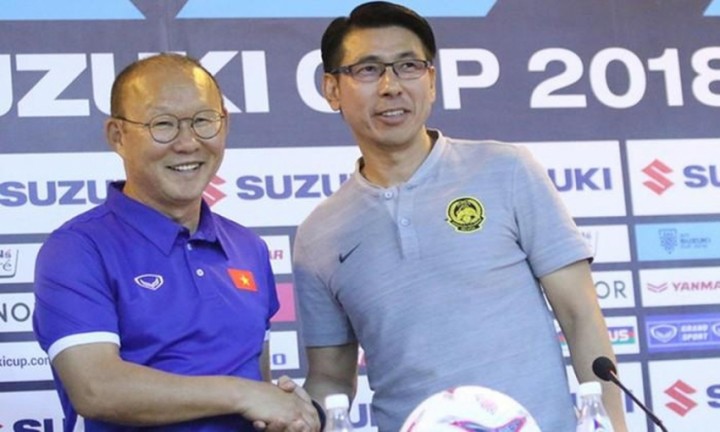 Officially taking over in 2017, coach Tan Cheng Hoe helped Malaysia reach the AFF Suzuki Cup final in December 2018 after eliminating the defending champions Thailand in the semi-final series. However, their dream of winning the championship was stopped by Vietnam. Coach Park Hang Seo's side defeated Malaysia with a total score of 3-2 to win the championship at the AFF Cup 2018.
Currently, Malaysia, under the guidance of coach Tan Cheng Hoe, is still playing relatively well in the 2022 World Cup qualifying in Asia. They are 2nd in Group G, 2 points behind Vietnam.
According to the initial schedule, the two teams will face each other directly on October 13. However, due to the complicated developments of the COVID-19 epidemic, this match as well as the rest of the 2022 World Cup qualifiers in Asia had to be postponed to 2021.