HAGL bosss has good news about Xuan Truong
Author: Amelia
09:17 | 23/05/2020
It is likely that Xuan Truong will return to the field sooner than expected.
HAGL had a training session to get familiar to Thien Truong stadium before entering the match with host Nam Dinh. At this training, fans were not surprised to see midfielder Luong Xuan Truong practicing with his teammates.
Immediately after the training session ended, HAGL leader Nguyen Tan Anh shared good news to the fans:
"Currently, the injury that Xuan Truong suffered has shown very good signs of recovery. Before the match against Nam Dinh, Truong moved to practice with his teammates after a long time of separation.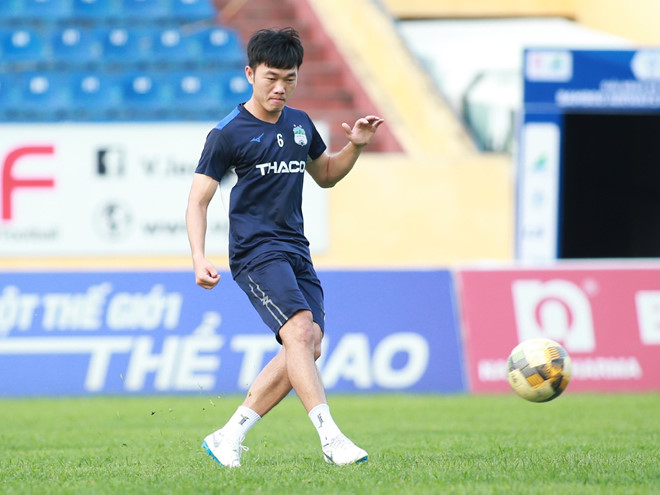 With the current situation, Xuan Truong will return to Ham Rong to train with the whole team as soon as HAGL ends the match with Hanoi in round 3, V-League 2020. However, the exact time for Truong to return to the field also depends on treatment regimen. We don't want to risk it when he just recovers from an injury."
Although it is impossible to determine the exact time Xuan Truong can play again, the successful recovery process at PVF has been a very positive signal for HAGL's No. 6.
The match between Nam Dinh and HAGL will take place at 6pm on May 23 at Thien Truong Stadium. Midfielder Xuan Truong will stay in Thanh Nam to support his teammates.  Park Hang Seo and his assistants will scout the match.