Afraid of losing to Vietnam, Thailand Football Federation suddenly changed the plan
Author: Preeda Apsara
12:00 | 26/05/2020
Do not want Vietnam to continue to dominate Southeast Asia, the Thai Football Federation is planning to send the strongest squad to participate in the AFF Cup 2020.
As previously reported, due to the Thai League taking place to coincide with the AFF Cup 2020, Thailand will not have the strongest squad to participate in this tournament. This means that the opportunity for Vietnam to dominate the tournament is very high.
Fearing this will happen, the Thai Football Federation is planning for Akira Nishino to have the best players attending the tournament by the end of this year.
Dailynews quoted Mr. Parit Suphaphong - FAT secretary general about changing the plan:
"The AFF Cup does not currently have a schedule. If the tournament takes place, the group matches will coincide with some Thai League rounds. But when entering the knockout, there will be no problem. This is the moment Thai League rests, so Nishino can choose the best players. "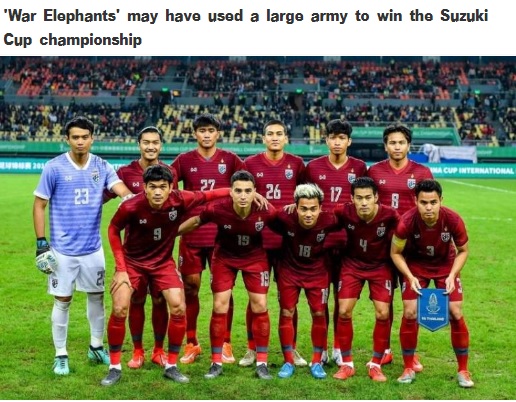 The strong rise of Vietnam in the past 2 years has partly made Thai people "angry". Changsuek is so accustomed to standing on the top of Southeast Asia so they are determined to regain this position from the hands of Vietnam.
The proof is that the Thai Football Federation has set a goal to win tickets to the last qualifying round of the 2022 World Cup in Asia and passing Vietnam, reach top 100 strongest teams in the world.
To do this, the army of Akira Nishino will be forced to win all the remaining 3 matches in the 2022 World Cup qualifiers in Asia. The opportunity is not much, as Thailand will have to face strong teams like the UAE or Malaysia. It is very difficult for Akira Nishino to accomplish the goals set out from the Thai Football Federation.