U23 Vietnam beat Myanmar in 'Naval battle' at Phu Tho
Thứ năm, 13/06/2019 11:36 (GMT+7)
U23 Vietnam vs U23 Myanmar: Vietnam saw out a 2-0 triumph by the courtesy of Viet Hung and Tien Linh who produced 2 goals for their team.
Not betraying the expectations, the game was a burning game from the start. U23 Myanmar's defenders passed the ball negligently, opening an opportunity for Tien Linh to face against keeper Phone Thitsar Min. The 1997 striker, however, failed to make it become a goal and he even got hurt and collapsed on the ground. Luckily, he continued the game after a few minutes getting first aid.
There came the 7th minute when U23 Vietnam could have found an opening goal by a Trong Hung's free kick right in the penalty spot but the ball could not pass through U23 Myanmar's fence.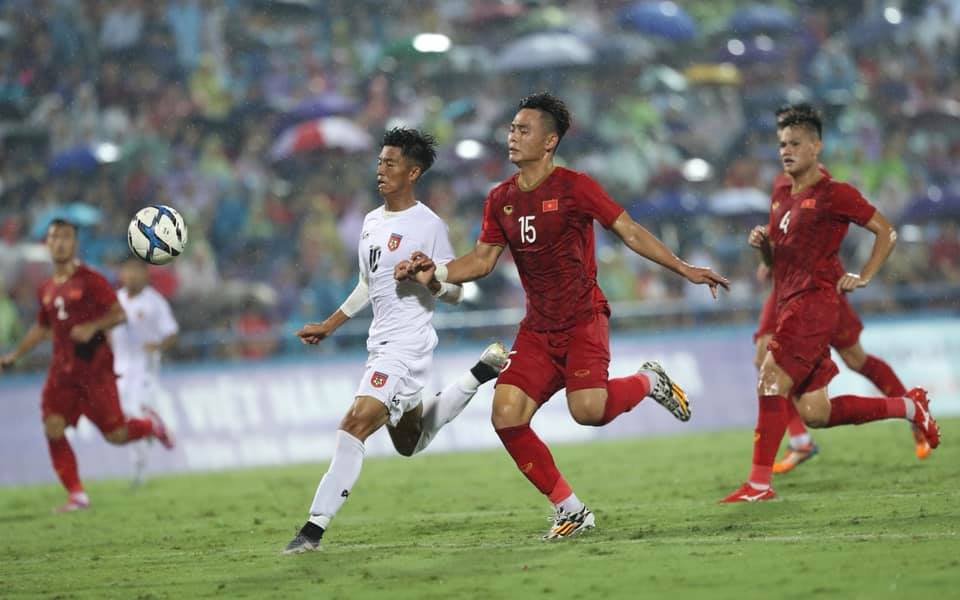 Then U23 Vietnam NT finally got an opening goal thanked to Trieu Viet Hung who produced a shot from right wing corner which recoiled toward a Hoang Anh Gia Lai midfielder who launch a decisive shot, the ball dropped to U23 Myanmar's defender before netting into the goal.
The home team continued to raise up the formation to press its contender. From 21st minute to 27th minute, there were 3 brilliant chances given to A Mit, Tron Hung and Tien Linh respectively.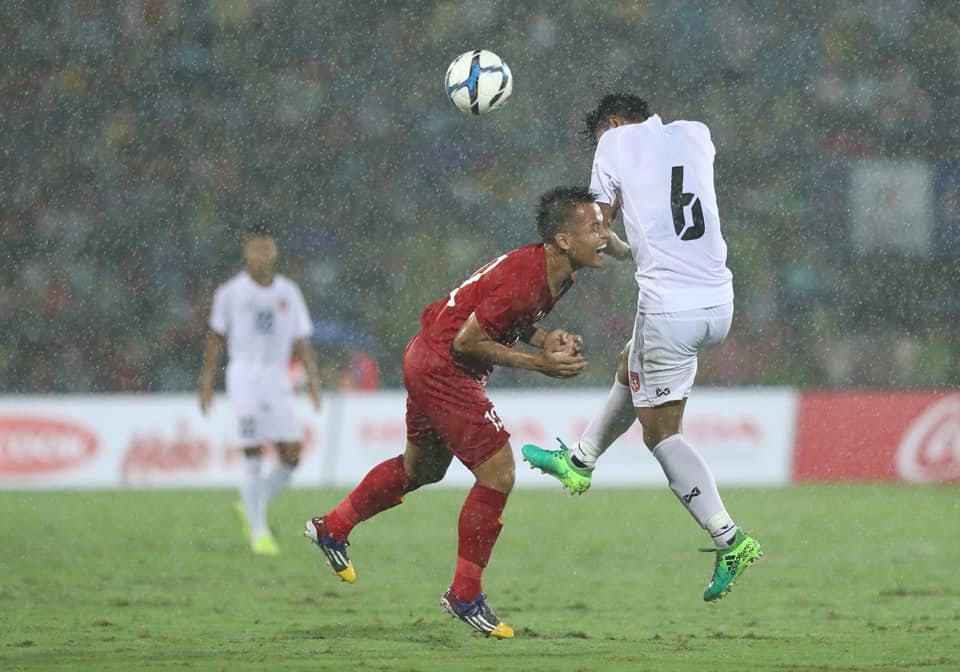 Not until the 42nd minute came, did U23 Myanmar created a dangerous ball to U23 Vietnam the team luckily leveled the tie by the courtesy of keeper Bui Tien Dung's saving. The 1st half ended by heavy rain in the stadium along with Hoang Duc's finish hit the post.
Coming to the 2nd half, the game seemed to slow down after a few minutes postponed. Mr. Kim Han-yoon used 4 substitutions by sending into the field Bao Toan, Trong Dai, and Tien Dung to replace for Trong Hung, Thai Quy and A Mit in the 55th minute and Duc Nam taking over Hoang Duc's duties in the 64th minute.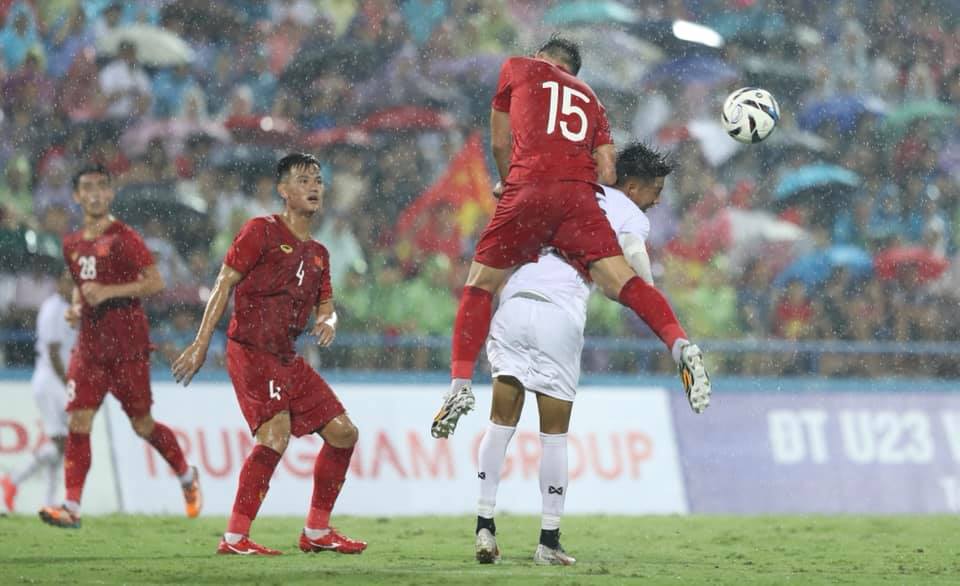 77th minute witnessed a winning goal from Tien Linh who shift the scoreboard into 2-0 to U23 Vietnam. Not only that, the visitor U23 Myanmar played with Naing Tun who booked another yellow card.
The game elapsed to additional time, Martin Lo was sent to the field and left a significant mark immediately by a long shot hit U23 Myanmar's crossbar.
U23 Vietnam is supposed to snatch such a perfect victory if there was no foul of Trong Huy in the last minute of the additional time. He received a red card directly from the referee. Anyway, Vietnam U23 still completed the task, the players will be more confident to aim at another important goal which is seizing SEA Games 30 title.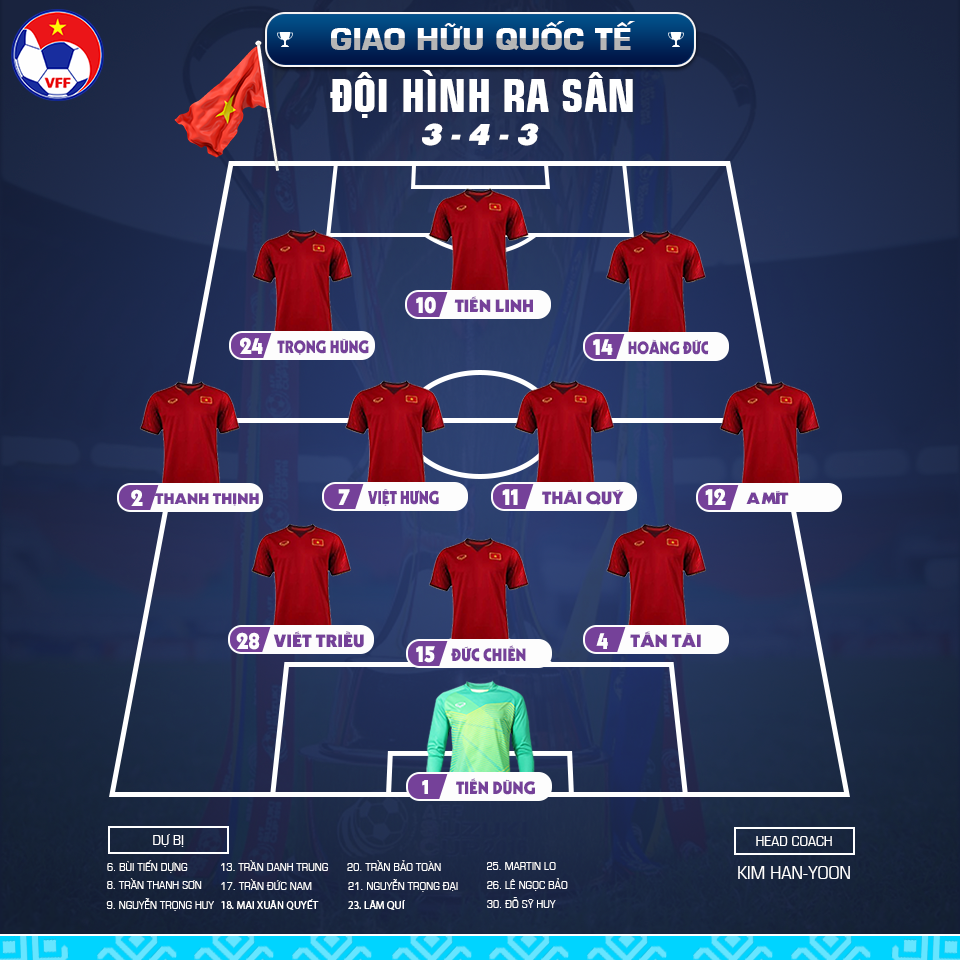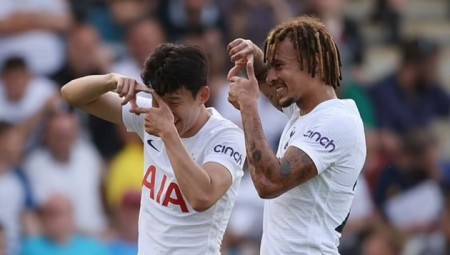 VIDEO: Không cần Harry Kane, Son Heung Min tỏa sáng giúp Tottenham đại thắng
Tottenham có trận giao hữu với Colchester. Dù không có sự xuất hiện của trụ cột Harry Kane tuy nhiên ngôi sao Son Heung Min vẫn đủ khả năng lĩnh xướng hàng công Spurs với 1 bàn thắng và 1 kiến tạo.