Martin Lo could not complete first day of training with U23 Vietnam
Thứ sáu, 14/06/2019 16:52 (GMT+7)
The Vietnamese-origin Martin Lo could only participate in the first training day for the first 15 minutes then he had to ask for sitting outside as his physical strength could not afford.
On June 2 afternoon, U23 Vietnam NT coached by Kim Han-yoon had a second training session in Vietnam Youth Football Training Centre to set up for the friendly game against U23 Myanmar.
In this training session, the team's force was incomplete due to the 8 players who belong to Hong Linh Ha Tinh FC and Hue FC have not yet been able to come together with the team. (due to the heavy schedule in V-League 1) . However, every work related to the training process still took place seriously.
To get ready for the clash against U23 Myanmar and SEA Games 30 beginning at the end of this year, Kim Han-yoon and Vietnam Football Federation (VFF) have summoned 30 men for U23 Vietnam NT.
However, since Dinh Trong got injured and cannot be a part of Vietnam NT to contend for King's Cup, Thanh Chung was shifted to the national team from U23 Vietnam NT, which means the latter team is set to have only 29 players.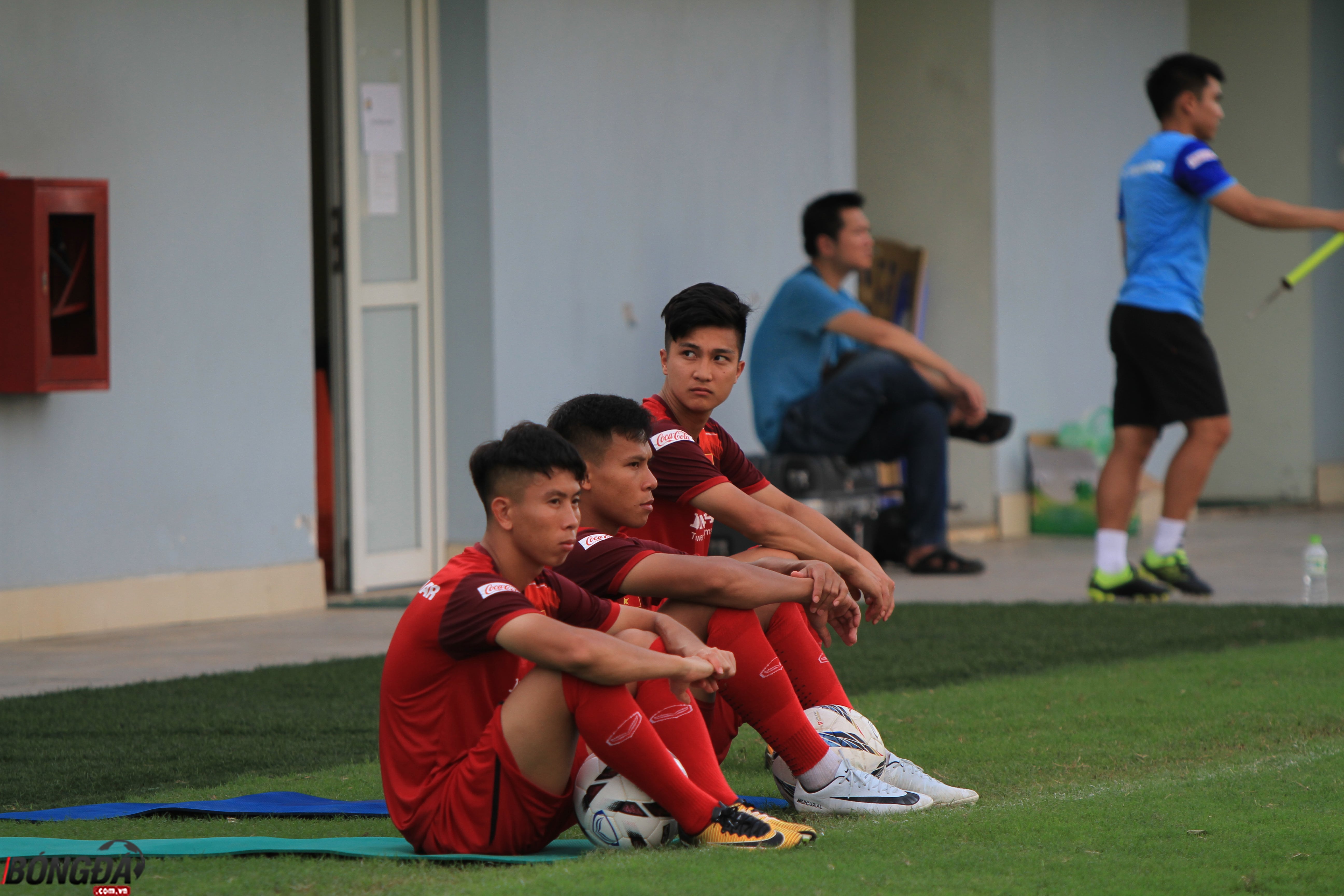 U23 Vietnam NT is facing a lot of trauma and health problems. Midfielder Hoang Duc (Viettel FC) suffered a groin pain. Duc Chien and Lam Quy both struggled with thigh muscle injuries.
At the same time, Martin Lo, a notable player amidst U23 Vietnam team sheet in this gathering camp, who has Vietnamese root, stayed in the training pitch only in the first 15 minutes instead of going all out the training session due to his physical force which is being affected from V-League 1 Round 9.
Martin Lo shared with Thanh Nien newspaper:
"I asked Kim Han-yoon for having a break to recover my strength. I have trained in Ha Noi for a month so I was get accustomed to the environment and the weather here. There are some men in roster list of U23 Vietnam NT this time who I knew before so it is easy to fall in line with the team. After the training day, teammates went coffee and had a talk to know more about each other and to understand each other better."
U23 Vietnam is set to face U23 Myanmar at 8 p.m. June 7 at Viet Tri stadium (Phu Tho province).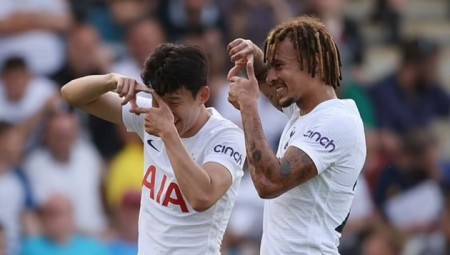 VIDEO: Không cần Harry Kane, Son Heung Min tỏa sáng giúp Tottenham đại thắng
Tottenham có trận giao hữu với Colchester. Dù không có sự xuất hiện của trụ cột Harry Kane tuy nhiên ngôi sao Son Heung Min vẫn đủ khả năng lĩnh xướng hàng công Spurs với 1 bàn thắng và 1 kiến tạo.