'Quang Hai will have trials at Deportivo Alaves', reveals La Liga representative
Chủ nhật, 05/05/2019 16:14 (GMT+7)
La Liga ASEAN Operation Director, Mr. Codina affirmed Quang Hai will head to Deportivo Alaves this 2019 or next year to undergo trials.
Words around the rumour mill were that Nguyen Quang Hai would be on the verge of a move to strengthen his presence in La Liga.
In fact, Quang Hai is a mainstay of Ha Noi FC and still spends his time to train and play for the capital team, which means there would just be rumours about his moving.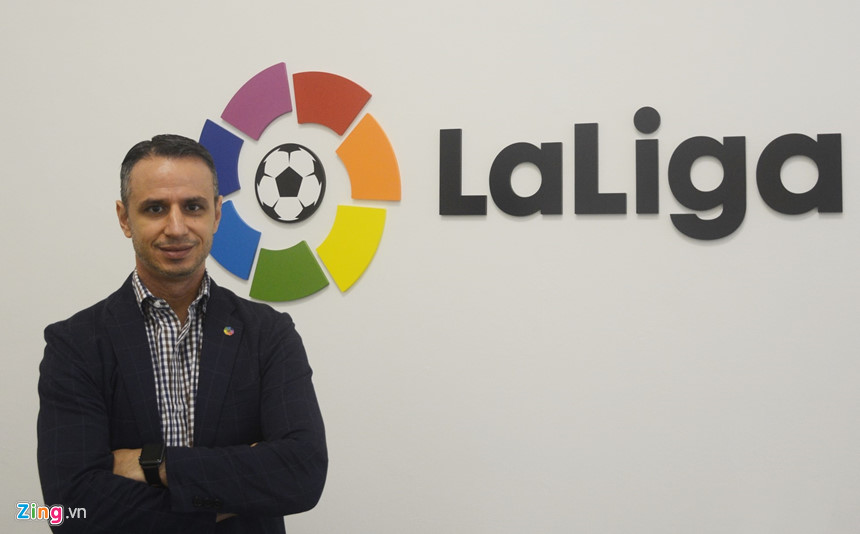 Speaking to Vietnamese Press, Mr. Ivan Codina revealed Quang Hai's condition in term of form and injury in the past period making him yet to come La Liga.
However, Mr. Ivan still shows his interest in the top star Vietnamese player and desire to bring the youngster towards Deportivo Alaves.
"It's not just Quang Hai, it might be a lot of other Vietnamese or Asian footballers going to La Liga for trials. It is a chance of a lifetime which not all players could have. If it's not this year, it will be the next season (2019/2020).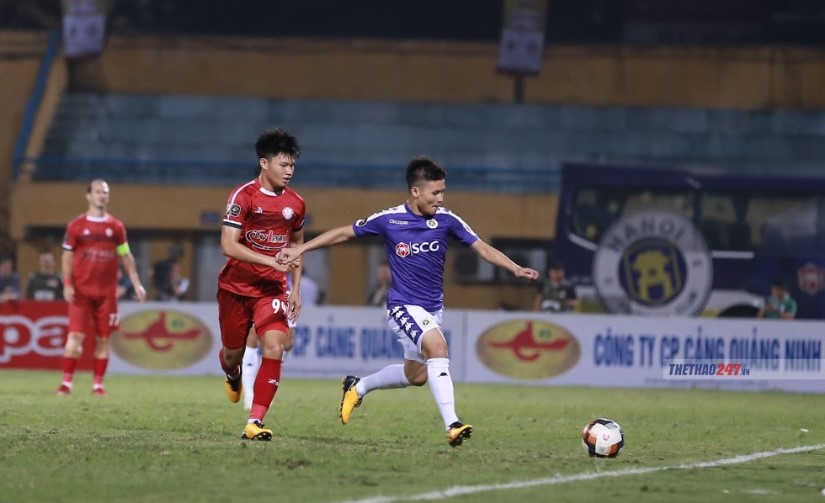 After watching Quang Hai's performance, the club highly appreciated the midfielder of Ha Noi FC. They show their excitement. I think there's not a big gap in abilities and exterior skills of Asian players. It is an opportunity for them to boost their ability in the higher level tournament."
Passing an un-fine form period, Quang Hai returned and put his back on track as a leader of Ha Noi FC ahead of V-League and AFC Cup.
The latest victory against Naga World thanked to Quang Hai's two excellent assists and his numbers of impressive crosses. That out of the world display made Quang Hai through to the one of the 5 top players list of AFC Cup 2019 Round 5.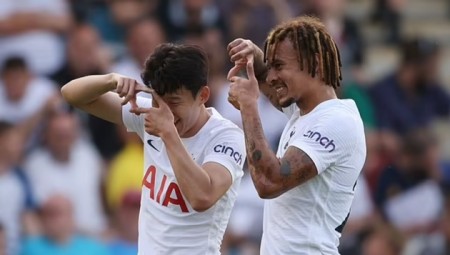 VIDEO: Không cần Harry Kane, Son Heung Min tỏa sáng giúp Tottenham đại thắng
Tottenham có trận giao hữu với Colchester. Dù không có sự xuất hiện của trụ cột Harry Kane tuy nhiên ngôi sao Son Heung Min vẫn đủ khả năng lĩnh xướng hàng công Spurs với 1 bàn thắng và 1 kiến tạo.