Thai League 2019: Van Lam and Muangthong fly high with a favorable win over Chainat Hornbill
Thứ năm, 08/08/2019 10:12 (GMT+7)
In round 21 Thai League, goalie Van Lam and Muangthong United kept their impressive performance to gain a home win over Chainat Hornbill.
Welcoming Chainat at home, Muangthong coach Gama created some surprises to give out 2-5-2 line up, Aung Thu and Derley play highest on the attack, with Sarach Yooyen and Heberty supporting behind.
Myanmar Aung Thu was given a start and left an imprint right in the 35th second, the no. 9  made an extremely clever move through Heberty to take back the ball down to the net and opened the score 1-0 for the home team.
After the early losing goal, Chainat Hornbill came up quite strong to find a goal, the visitor created a lot of difficulties  but Van Lam still played firmly to preserve 1-0 score before the first half closed.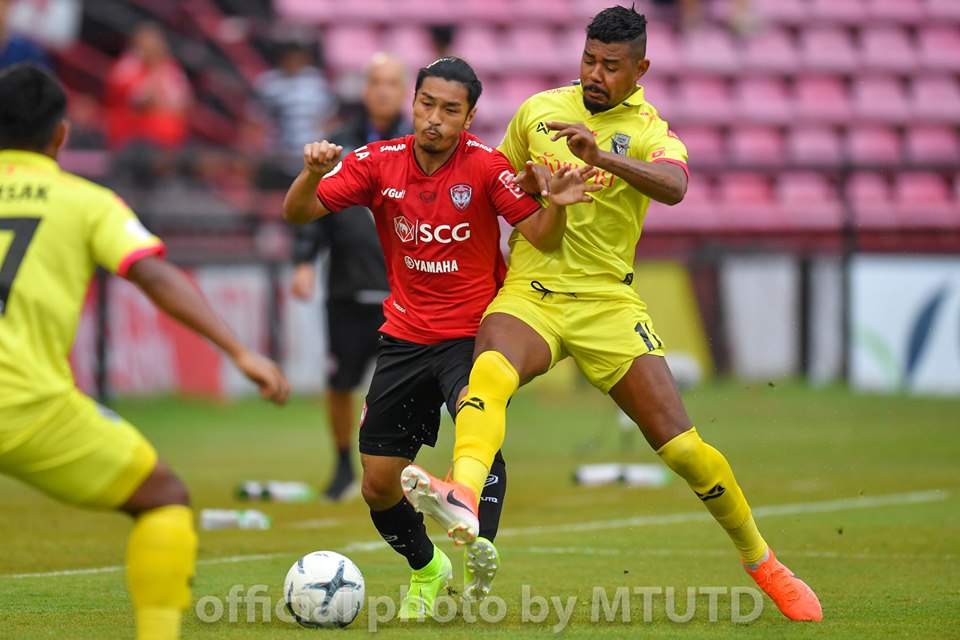 In the second half, when Chainat Hornbill had not yet stabilized the squad, they had conceded the second goal. Starting from Van Lam, the No. 1 goalkeeper then proceeded to make a powerful throw to Heberty to support Aung Thu to score in an empty net.
After this goal, Chainat Hornbill could no longer keep the pressure on the opponent as the beginning of the match, the yellow-shirt players played with the low spirit.
Even though the home side enjoyed a lot of matches, they still had another goal in the fourth minute; Heberty continued to be a bright and stricky spot before standing in the far corner to score a goal sealing 3-0 win for the home team.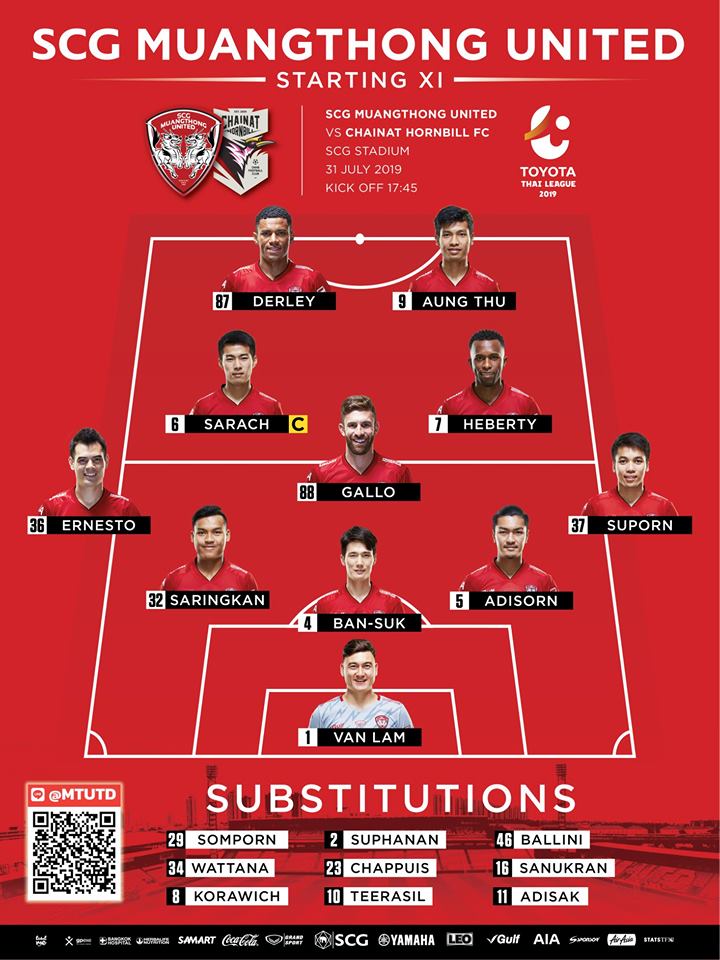 This has been the sixth victory in the last 7 unbeaten games of the SCG team since coach Alexandre Gamma came to power, Van Lam and his teammates have officially reached the 6th position on the rankings.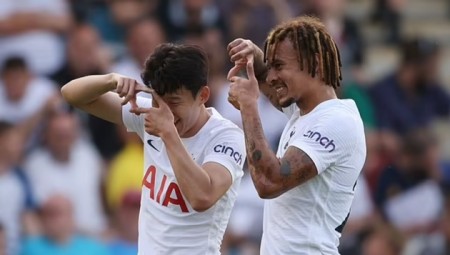 VIDEO: Không cần Harry Kane, Son Heung Min tỏa sáng giúp Tottenham đại thắng
Tottenham có trận giao hữu với Colchester. Dù không có sự xuất hiện của trụ cột Harry Kane tuy nhiên ngôi sao Son Heung Min vẫn đủ khả năng lĩnh xướng hàng công Spurs với 1 bàn thắng và 1 kiến tạo.