BREAKING: Quang Hai injures, to miss AFC Cup 2019 ASEAN zonal final
Thứ tư, 07/08/2019 16:00 (GMT+7)
Recently, Vietnam forward Nguyen Quang Hai was injured in a training session of Hanoi FC, to miss out AFC Cup 2019 ASEAN zonal final.
The 27-year-old had a contention with Duy Manh then he left the pitch walking with a limp.
Midfielder proved quite painful at the ankle and had to rely on the care of doctors, he also missed the training session with his teammates.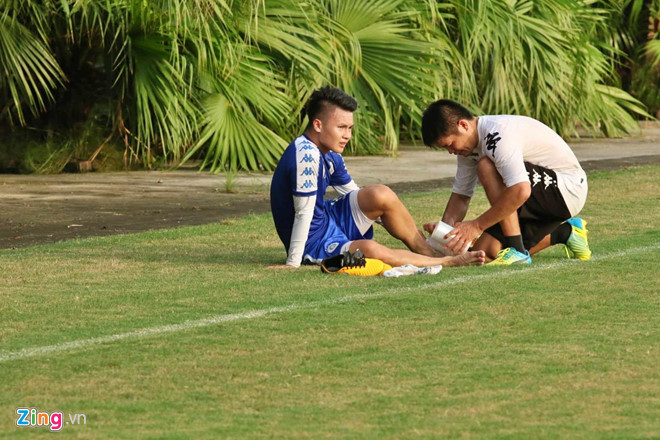 The injury level of the 22-year-old midfielder has not been determined yet, but in the worst case, Quang Hai cannot recover quick enough to play in the match this afternoon against Becamex Binh Duong, this will be a huge loss for Hanoi.
Earlier, Chu Dinh Nghiem had no Pham Duc Huy's service and Dinh Tien Thanh's service for injury reasons.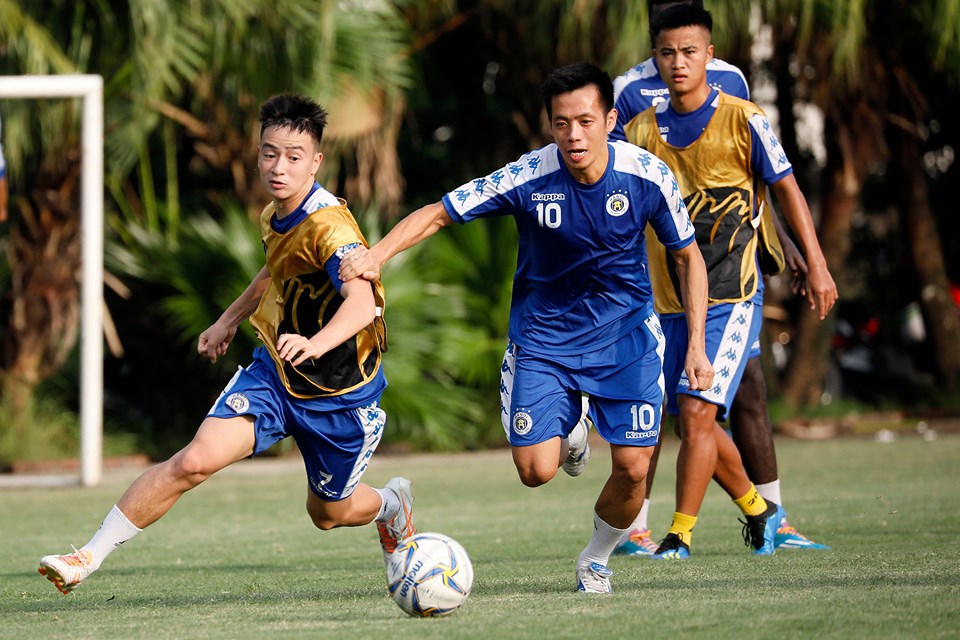 After the unimpressive performance, Quang Hai is regaining his strength and form as he scored continuously in the recent match.
"When Quang Hai finds his sense again, he will fly high. Sometimes I field him or sent out, I think he took back his scoring sense and scored. This reliefs him a lot".
On Hanoi's attacking line, Quang Hai is also playing extremely well alongside with Van Quyet and foreign soldier Pape Omar.
In the first leg match, Hanoi FC won 1-0 with a mere goal on the penalty spot.
However, this will not be a big advantage for V.League champs since Becamex Binh Duong still very experienced and ready to make surprise in the decisive moments.
The match between Hanoi FC and Becamex Binh Duong will take place at 7:00PM on August 7 on Hang Dau stadium.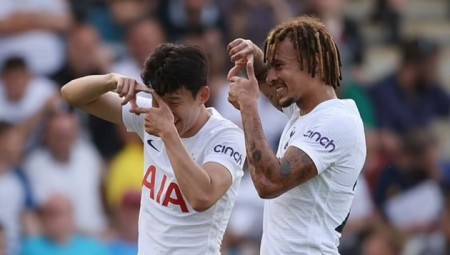 VIDEO: Không cần Harry Kane, Son Heung Min tỏa sáng giúp Tottenham đại thắng
Tottenham có trận giao hữu với Colchester. Dù không có sự xuất hiện của trụ cột Harry Kane tuy nhiên ngôi sao Son Heung Min vẫn đủ khả năng lĩnh xướng hàng công Spurs với 1 bàn thắng và 1 kiến tạo.
Cập nhật lúc: 09:05:09 24/05/2022