Park Hang-seo has difficulty finding 'new Dinh Trong'
Thứ bảy, 29/08/2020 11:00 (GMT+7)
Park Hang Seo has tested many players in the midfield position like Tran Dinh Trong, but no name in U22 Vietnam can meet the requirements.
The 9-day gathering of the U22 Vietnam team ended on August 28. With 47 players summoned, Park Hang-seo has had many trials in internal matches that took place. The most surprising thing is the use of players in the wrong position, when bringing some strikers to the center-back and vice versa.
It can be seen that the 3-midfielder diagram will continue to be the main form for the U22 Vietnam team. But it seems that Mr. Park is having difficulty choosing a player to take the position of midfielder, similar to the role of Tran Dinh Trong before.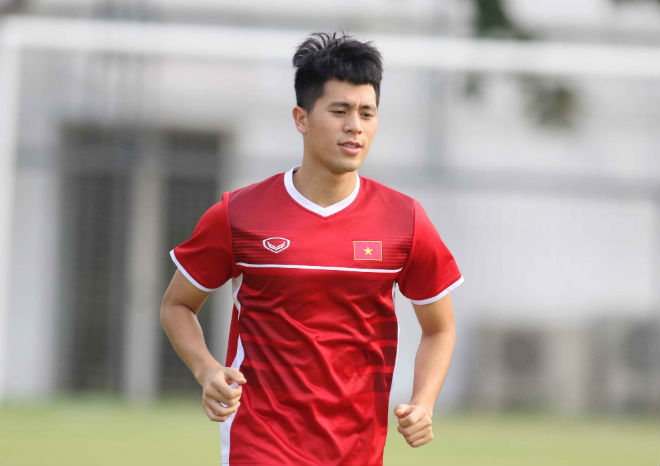 To take over this position, he needs someone who can read the situation very well. That player does not need speed or strength, even his body needs to be moderate, but he must be someone who can read the opponent's attack in time to be present in all hot spots, is a reliable spot for the team. Even in the Vietnamese national team, no one has done better than Dinh Trong in this task.
U22 Vietnam has not appeared a player with a play style like Tran Dinh Trong
The central defenders include Thai Ba Sang (2 matches), Au Duong Quan (2 matches), Hoang Duy (1 match), Van Cong (2 matches). Of course, no one has brought confidence to the Korean military leader.
This is not a simple task for Park Hang-seo. With a group of players including many young faces and rarely playing in the V-League, finding an excellent midfielder is difficult, finding a defense leader with a wise play style like Dinh Trong is even more difficult.
However, with the recent gathering, perhaps Park Hang-seo can pass experience to his students before they return to the club. There, they will bring what he taught to compete and develop and improve experience. Fortunately, the U22 Vietnam team still has a lot of time to prepare for two important goals: SEA Games 31 and AFC U23 Championship 2022.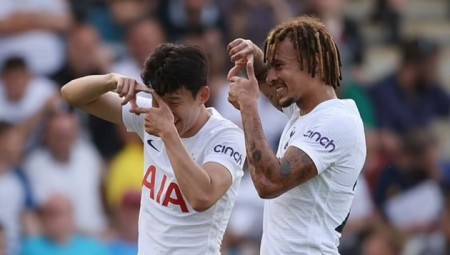 VIDEO: Không cần Harry Kane, Son Heung Min tỏa sáng giúp Tottenham đại thắng
Tottenham có trận giao hữu với Colchester. Dù không có sự xuất hiện của trụ cột Harry Kane tuy nhiên ngôi sao Son Heung Min vẫn đủ khả năng lĩnh xướng hàng công Spurs với 1 bàn thắng và 1 kiến tạo.