Xuan Truong 'missing', Buriram destroyed Chiangmai
Author: Vân Anh
14:00 | 27/06/2019
Buriram United has continued its impressive run by a thrilling 4-0 victory over Chiangmai in the game Xuan Truong continued 'missing'.
After failing to sign in Buriram's list for the FA Cup, Luong Xuan Truong suffered another sadness which was to be eliminated out of the squad for a battle against Chiangmai. This is the 4th consecutive match, the Vietnam midfielder was out of Buriram's picture on field.
At a fine-form, Buriram United overwhelmed the game from the first minutes. However, it was not until the 39th minute that Chang Arena's owner pounced the opening goal through Sasalak Haiprakhon's corner.
Only 3 minutes after the second half started, Buriram United doubled the lead. A goal of siblings in the situation of amazing coordination between the young talent Suphanat Mueanta and his older brother Supachok.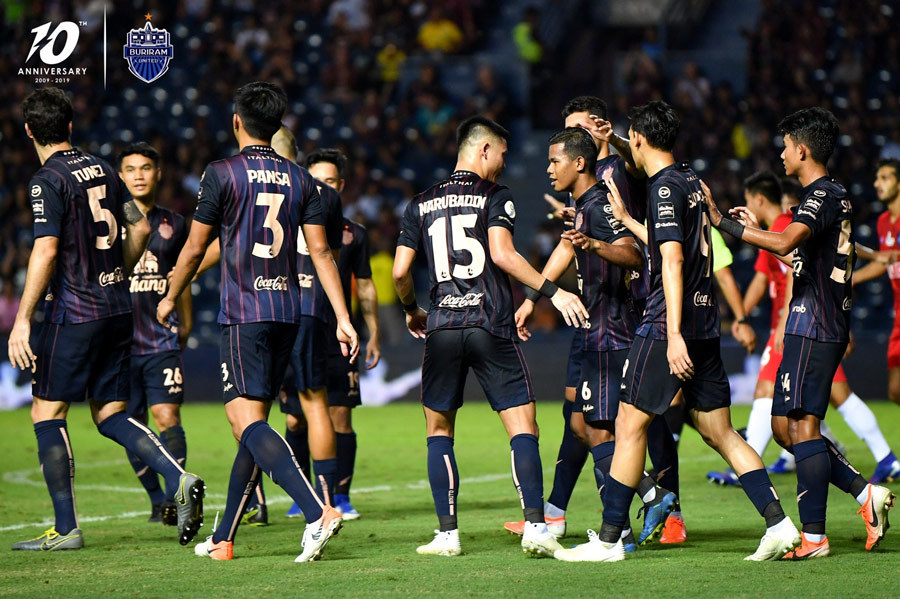 During the middle of the second half, the game was somewhat stalled. The last minutes were when Buriram United overwhelmed and exploded again, constantly fired the goals.
At the 86th minute, after a slow combination along the left wing, at the narrow corner, Javier Patino made a brilliant right foot cheek beating keeper Thossapol.
The game ended 4-0 for Buriram United thanked to the prodigy Suphanat finishing a submerged dangerous finish to make Thossapol powerless.
The "4 stars" overwhelming triumph secures Buriram United to stay at the top spot. This result also made Luong Xuan Truong continue facing a long-term left-on-bench risk.