Who does Cong Phuong vie with for official slot in Sint-Truiden?
Author: Doan Trang
Date: 08/07/2019
Cong Phuong is set to gear up with Sint-Truiden in the next few days and will enter into a harsh race vying for a starting slot in Sint-Truiden line-up.
A few days ago, Hoang Anh Gia Lai FC held a resounding debut announcing the contract between Cong Phuong and Sint-Truiden.
In the event, a representative of the Belgium football club entrusted to give Cong Phuong the No.15 jersey which belonged to the top scorer Kamada Daichi last season.
Sint-Truiden has signed three contracts so far but it seems that Cong Phuong is the only footballer tending to follow attacking style. The 2019 season will kick-off in 3 weeks later meaning that Sint-Truiden leaders are expecting Cong Phuong can cover the hole left by Kamada Daichi.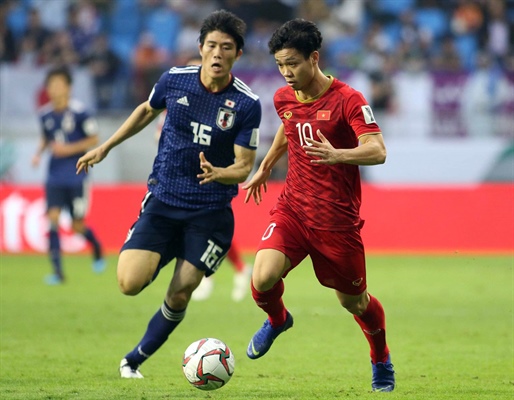 Last season, Brys mainly operated 3-defender-formation similar to that of Park Hang-seo in Vietnam NT.
The trio attacking players credited last season were Kamada Daichi, Sylla, and Y.Bolli. At the final phase, Sylla lost his spot when being often left on the bench to support the strategy using 3 central-midfielders of Brys.
Sint-Truiden is supposed to run the 2019 campaign without Sylla and Kamada Daichi, leaving a huge battle as well as opportunity for Cong Phuong to contend for an official slot.
However, seating on the bench are some names considered redoubtable contenders of Cong Phuong including Kosuke Kinoshita, Wolke Janssens or Nazon.
Read more:
>>> How strong is Sint-Truidense V.V where Cong Phuong on trial?