Vietnam holds on an advantage ahead of 2022 World Cup Qualifiers
Author: Doan Trang
Date: 10/06/2019
Vietnam produced a string of impressive displays in King's Cup, which supports the national team to keep the edge over ahead of 2022 World Cup Draw Stage beginning on July this year.
Heading to King's Cup 2019, Park Hang-seo set a goal to hunt more goals to nail on the team's position on FIFA table, especially to hold on top 16 Asia. The coaching department of Vietnam NT has been satisfied with the achievements obtained so far.
- Vietnam NT attained totally 3,8 points after beating Thailand (4,5 points). Losing 0,7 points as the team was defeated by Curacao on penalty shoot-out.
- The teams threatening Vietnam's top 16 position was in poor outcomes namely India, Jordan, and Palestine.
- Jordan lost 2,7 points due to a loss to Slovakia and took only 0,3 points thanked to a win over Indonesia. Vietnam is no doubt to stand at 15th, higher than Jordan at least 1 point.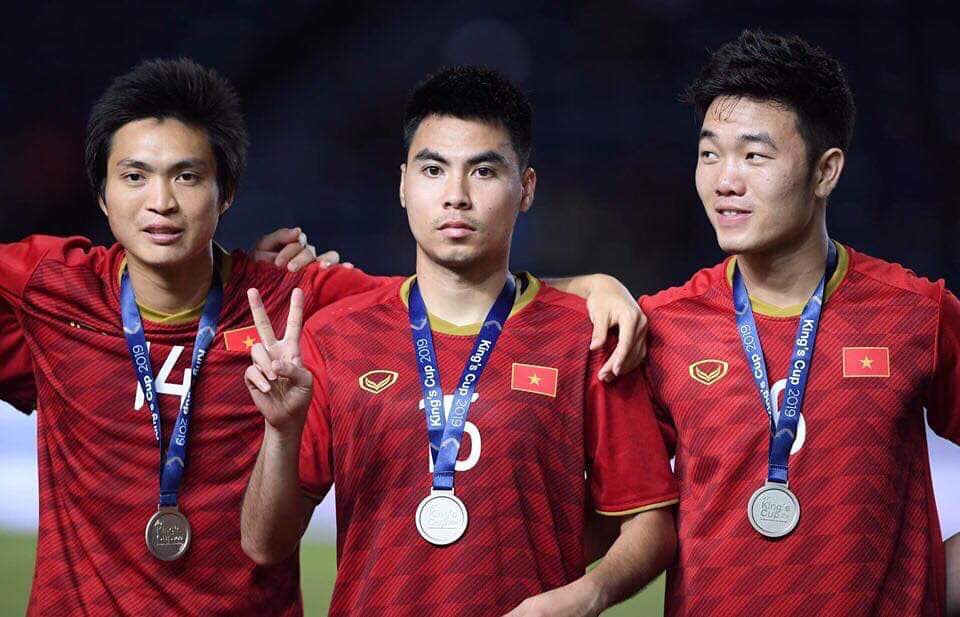 - In FIFA Days stage, if Palestine wins the battle against Kyrgyzstan (on 11th June), the team is set to get maximally 4,7 points. While Vietnam NT has 6,8 point higher. India notched 0,3 points after picking a win over Thailand and losing to Curacao.
Thus, Vietnam NT has been through to top 15 in Asia and officially in group 2 in Draw Stage of 2022 World Cup Qualifiers in Asia, helping Vietnam avoid many strong competitors in group 2.
The Draw Stage is reportedly held basis on July 17th in Doha, Qatar. The qualifying campaign of Park Hang-seo's side is set to begin in September and Mr. Park has made a great deal of determination to edge into the third qualifiers where it will be featured by the 12 strongest teams of Asia. Thailand once made a slot here and Vietnam NT also desires to reach similar achievements.