Ha Noi FC resembles Manchester City the most at V-League 2019
Author: Doan Trang
Date: 22/06/2019
Ha Noi FC and Than Quang Ninh FC are the two teams have been prolific the most in terms of possessing ball in V-League 2019 first leg.
V-League 2019 has gone through half the way, it can be said that HCM City FC has become a true brightest candidate for the championship since being called "phenomenon".
The owner of Thong Nhat Stadium has notched up 27 points through 13 rounds, ranking No. 1 in the table, 2 points higher than the 2nd ranked Ha Noi FC.
However, it's surprising that according to the statistics of 'VL stats', the HCMC FC is only seated 7/14 in terms of the average time possessing ball. Specifically, Chung Hae Seong has only controlled the ball averagely 48.6% each match which is still the highest efficiency.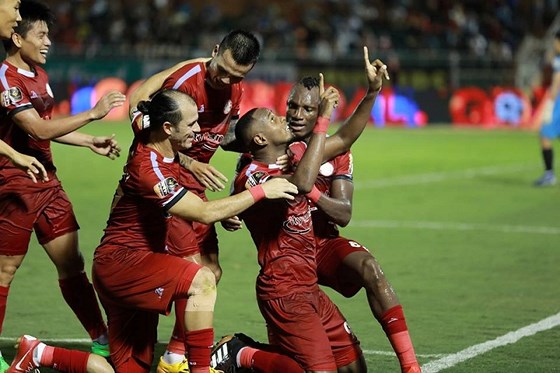 While, the indexes indicated that Hoang Anh Gia Lai is the most effective counter-defensive team by registering 13/17 goals come from shifting situations (from defense to attack), the highest score of the tournament.
On the contrary, the reigning champion Hanoi FC, Thanh Hoa FC and Than Quang Ninh FC are the ones scored more goals than the others from the ball combination. Chu Dinh Nghiem's side is holding the highest average ball possession in the first leg of V-League 2019, up to 59.4%.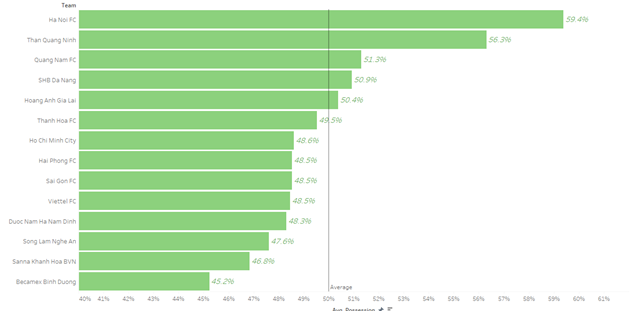 It seems that there are just a few teams could do the same because Hanoi FC has in hand such qualified and equal players, with the likes of Quang Hai, Thanh Luong, Hung Dung, and captain Van Quyet.
Chu Dinh Nghiem's side is the fittest emulator of Manchester City's style, the team has just crowned the Premier League title with the philosophy of possessing ball dominantly.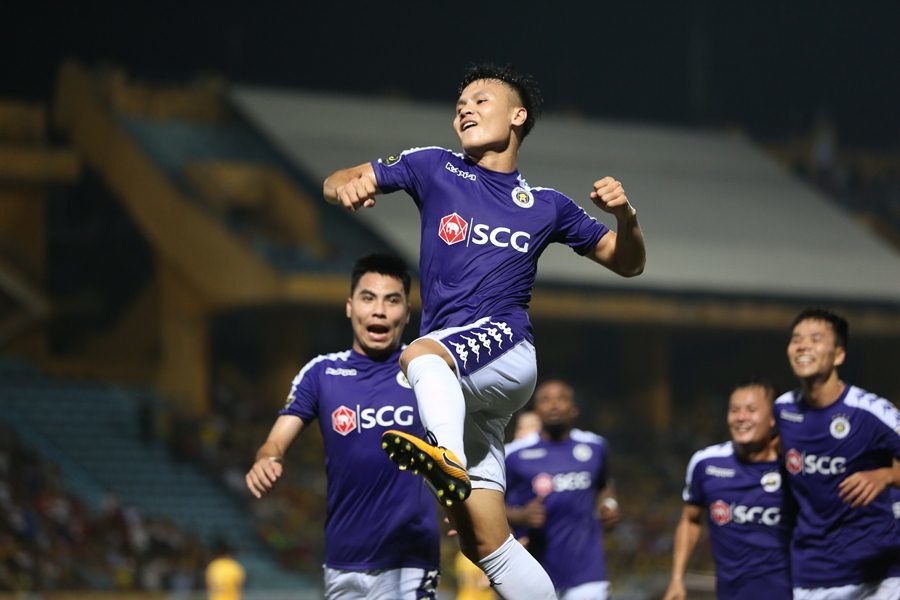 In contrast, SLNA FC is also flying high on the table without holding too many balls (47.6%, ranked 12th). Nguyen Duc Thang's side has performed a high defense style since the beginning of the season, the team has conceded the least at V-League with only 9 goals.
V-League 2019 is at the mid-season break. Phase 2 will be back in early July and promising to be with a string of thrilling games for fans.