Cong Phuong: 'I want to score against Thailand'
Author: Vân Anh
11:13 | 15/05/2019
Sports442 - Ahead of the match against Thailand, Vietnamese players show their great confidence.
The match between Vietnam and Thailand in 2019 King's Cup should be a special one as Park Hang-seo's first clash against Thailand on national level.
Although holding on a friendly game spirit, King's Cup is one of official derby managed by FIFA. Therefore, football clubs are forced to hand out players to serve under national color.
That means both Thailand and Vietnam are bound to launch their strongest formations heading into the super-classic clash of ASEAN football.
At this time, Vietnamese players' spirit seems to be risen highly albeit having 3 weeks left until the gathering campaign for King's Cup to warm up.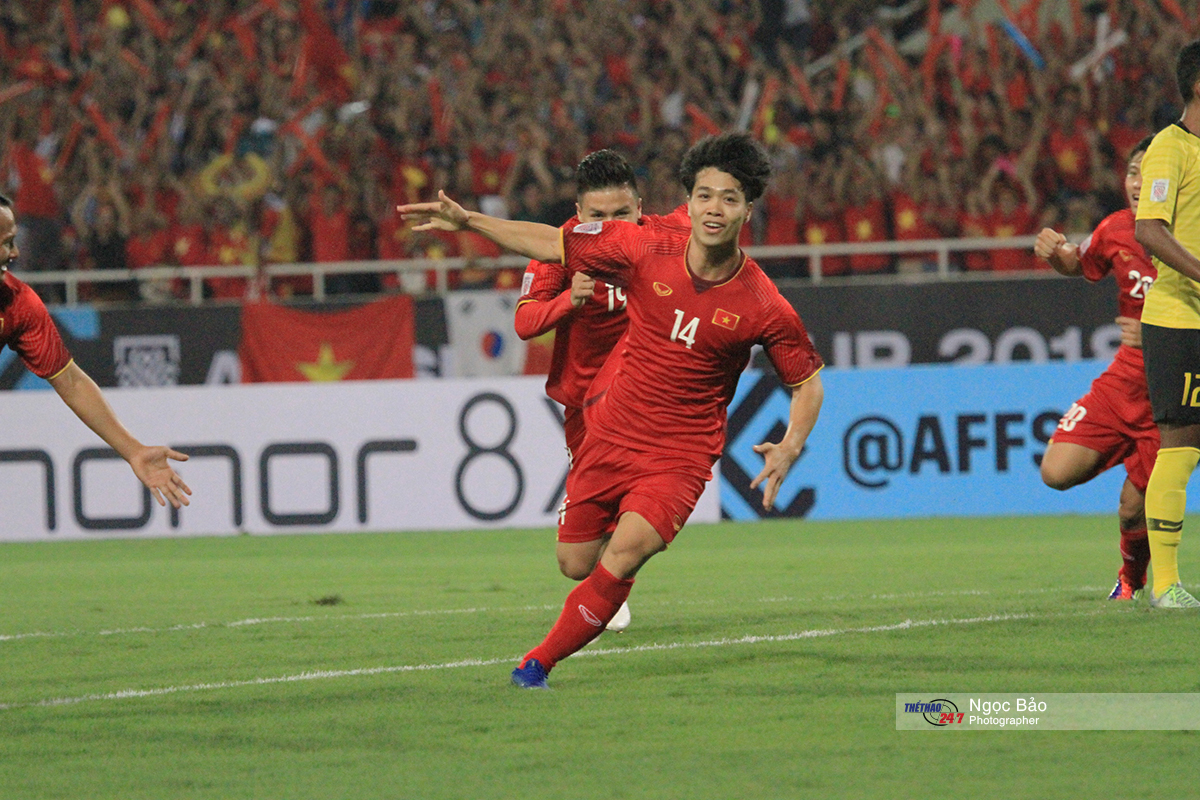 Nguyen Cong Phuong showed his desire netting Thailand NT
Speaking to Thanh Nien newspaper, a Vietnamese striker plying his trade to Korea under Incheon United color – Nguyen Cong Phuong showed his desire netting Thailand NT:
"If called, I count on myself that I will play much better. Of course, I hope I will score again."
Meanwhile, the center back – captain Que Ngoc Hai revealed:
"There was no doubt that Thai people are hungry to face us, that's why they proceeded the draw. In 2019 Asian Cup, I already knew that some of Thai players craved a decider with Vietnam to qualify the best ASEAN team.
I believe this will be a positive competition for both Vietnam and Thailand to keep developing in the future. A clash with Thailand, so it must be so exciting. Hopefully, it would be the best performance representing to ASEAN football after not only Vietnam but Thailand played so well in 2019 Asian Cup.  4 years passing, Thai people are stronger and we are even more so."
Nguyen Phong Hong Duy (Hoang Anh Gia Lai FC) confirmed:
"In King's Cup, Vietnam NT will play by the most respectful. Of course, we respect but won't be afraid even if it will be an away game."
As fixtures, Vietnam sets to encounter Thailand at 7:45 p.m. June 5 after India warms up the tournament in a clash against Curacao at 3:30 p.m. on the same day.