'We met some troubles to face Thailand', U18 Vietnam coach stated
Speaking after the match, Hoang Anh Tuan admitted thet u18 Vietnam could not improve their finishing skill.
U18 Vietnam encountered U18 Thailand on Tuesday with a determination to win three points for the ticket through to the semi-finals. However, the finishing skill remained concern as his players could not score despite many chances made.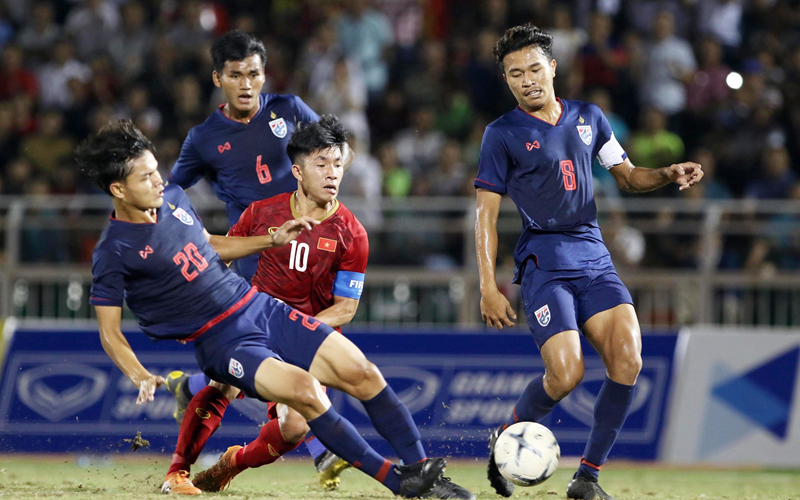 U18 Vietnam head coach said: "Thailand is a strong team and U18 Vietnam missed the chances. That is what we need to improve. Moreover, we need three points to go deeper, no matter the result of Australia vs Malaysia is, it doesn't affect Vietnam.
As I said, Thai playstyle, force and tactics are dangerous. Theoretically, Vietnam  still has a chance to go through to the semifinals. We don't expect the result of Thailand vs Malaysia in the final match. We must focus on our assignment with Cambodia. It depends on many factors for Vietnam through to the next round".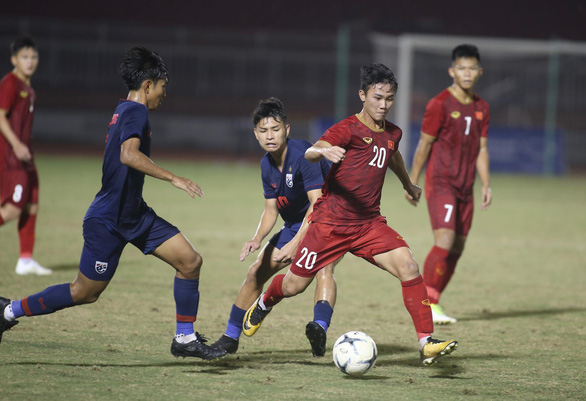 With only 1 point, Vietnam is placed 3rd with 7 points after 4 matches, 3 points less to the top teams Australia and Malaysia. Hoang Anh Tuan side must win Cambodia and expect Malaysia loses to Thailand, then they will get the ticket to the next round.
The final match of Vietnam with Cambodia will kick off on Aug 15 at 7:30PM.
AFF U18 Championship 2019- Group B table
| | | | | |
| --- | --- | --- | --- | --- |
| No. | Team | Match | GD | Pts |
| 1 | Malaysia | 4 | +7 | 9 |
| 2 | Australia | 4 | +6 | 9 |
| 3 | Vietnam | 4 | +1 | 7 |
| 4 | Singapore | 4 | -4 | 4 |
| 5 | Cambodia | 4 | -7 | 3 |
| 6 | Thailand | 4 | -3 | 2 |