Van Hau officially enters the history of Vietnamese football
Author: Paithoon Bundarik
14:00 | 27/05/2020
Overcoming the elder like Van Quyen or Van Quyet, Doan Van Hau has officially entered the history of Vietnamese football.
The Gala award of Vietnam Golden Ball 2019 officially took place yesterday. Attending this ceremony are many players, as well as coaches of men's soccer, women's football or futsal.
At this ceremony, the most important title - the best male player in 2019 belonged to midfielder Do Hung Dung. He surpassed Quang Hai and Trong Hoang to win this noble title for the first time.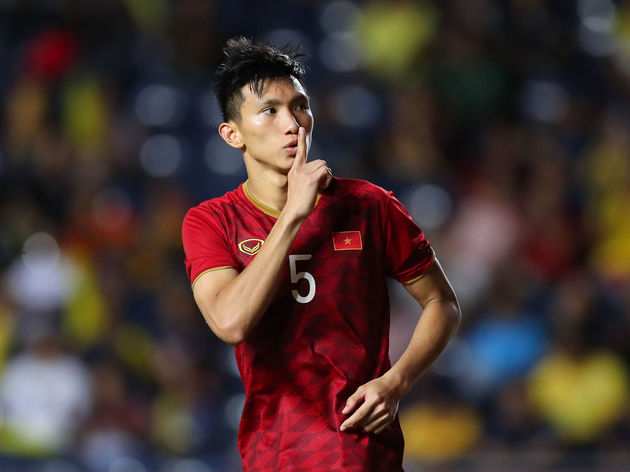 Meanwhile, although unable to attend the award ceremony, Doan Van Hau was still named for the title of " Men's Young Player of the Year". For the third time in a row, defender playing for SC Heerenveen received the title.
2019 can be considered as a breakthrough year for Doan Van Hau. He and Vietnam excelled in the 2019 Asian Cup as well as the 2022 World Cup qualifier. Van Hau also joined U22 Vietnam for the first time to bring the gold medal at the 30th SEA Games for home football. And especially the young player moved to SC Heerenveen in September 2019.
With the achievements and contributions of Doan Van Hau throughout the past year, the 21-year-old defender totally deserved the title of Men's Young Player of the Year.
And yet, Van Hau also became the first player to win this noble award three times in a row. The young defender of Vietnam overcame three men, Pham Van Quyen, Nguyen Thanh Long Giang and Nguyen Van Quyet, to enter the history of Vietnamese football. It will take a long time for a player to break this record of Van Hau.
Currently, Doan Van Hau is still training with SC Heerenveen and waiting for his new contract. Reportedly, the team in the Dutch league really wants to keep the 21-year-old defender and is actively negotiating with Hanoi FC to reach an agreement.