Park Hang-seo: 'It's time for Vietnam to change'
Author: Bill Lintons
11:00 | 08/04/2020
Not wasting time on the break of the COVID-19 pandemic, Park Hang-seo and his coaching staff are still working hard to find ways to renew Vietnam.
The COVID-19 pandemic broke out, causing all activities of Vietnamese football to be frozen. This made the plan to prepare and attend the 2022 World Cup qualifiers for Asia of Vietnam also affected.
However,Park Hang-seo and the coaching staff are still working hard with the desire to find out ways to help Vietnam change in the near future to surprise the opponents. The Korean strategist shared:
"After two successful years, it is time for the Vietnamese team to need a change to adapt to the new situation, when the opponents all understand the team's play. However, any change will take time, it is not possible overnight to be effective.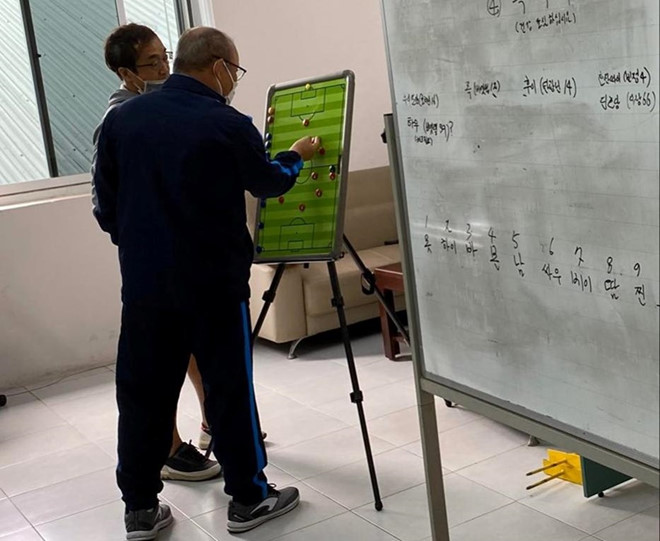 Currently, I and the coaching staff constantly discuss, find out the small details to improve the existing tactics as well as prepare new tactics. But the tactics must be suitable with the players we have. Players also have to adapt to new tactics and the change must help them improve.
We are working very hard to have that. We are also trying to build different tactical systems to help the team have the options available to different opponents. "
In 2020, Vietnam NT has 2 important tournaments: AFF Cup and World Cup qualifiers of 2022. Vietnam's foes are familiar faces such as Malaysia, Thailand, Indonesia, .... Therefore, changing and refreshing Vietnam at this time is very necessary since Park Hang-seo's strategy has been caught by the opponent.
Park Hang-seo's army is currently leading Group G in the 2022 World Cup qualifier with 11 points after 5 matches and has a great opportunity to advance to the final qualifying round. The Korean strategist will surely have to be very well prepared to achieve this goal.