Thai newspaper: 'Doan Van Hau is the number one defender in Asia'
Author: Amelia
09:23 | 25/05/2020
Thai newspaper Siamsport recently recognized Doan Van Hau as the best defender in Asia, surpassing their number 1 star Theerathon Bunmathan and Maya Yoshida of Japan.
Recently, Fox Sports has opened a poll of "Best defender in Asia" with 8 bright candidates from 8 different countries. Doan Van Hau is a representative of Vietnam. Not to mention the final result, Doan Van Hau in top 8 with big names like Maya Yoshida (Japan) or Mehdi Mahdavikia (Iran) was a great recognition.
Besides, there are 5 other names in this top 8: Aidil Zafuan (Malaysia), Hong Myung Bo (South Korea), Hansamu Yama (Indonesia), Safuwan Baharudin (Singapore) and the number 1 star of Thailand national team Theerathon Bunmathan .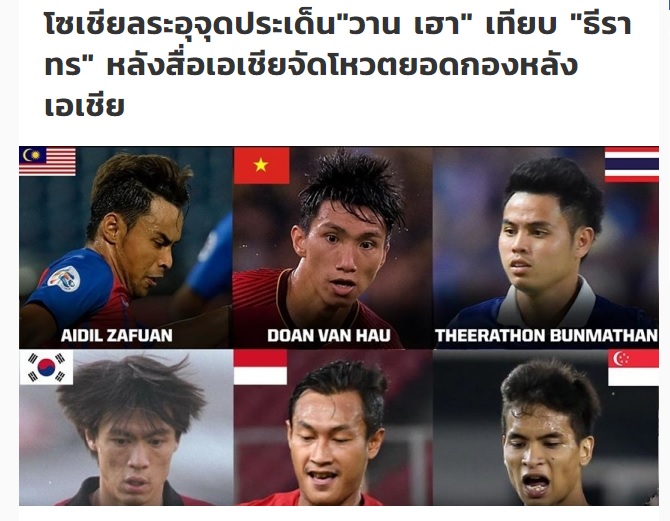 However, Siam Sport  said Doan Van Hau is the no.1 name, not their player.
"Doan Van Hau is likely to be the winner, the 2nd is Yoshida and 3rd is Theerathon Bunmathan. Many opinions consider Theerathon Bunmathan better than Doan Van Hau because this player won J-League. But Van Hau takes advantage of playing in Europe. In the future, Van Hau will surely reap more success. " - Thai media said