Van Quyet has hit over 100 goals for Ha Noi FC
Author: Vân Anh
14:24 | 29/06/2019
Striker Nguyen Van Quyet has scored 109 goals for Ha Noi FC after 9 seasons gearing up in the capital side's color.
Nguyen Van Quyet has just finished his third consecutive match after a long time struggling with injury.
He is considered a hero of Ha Noi FC who fired 2 goals breaking Ceres' net in which one was the equalizer goal sealing a huge advantage for Ha Noi FC and the other was a winning goal progressing Ha Noi to the Final of AFC CUP 2019 ASEAN Zonal.
Van Quyet produced the 64th-minute goal to sign his name on the scoreboard and to raise the scores into 2-0 for Ha Noi FC.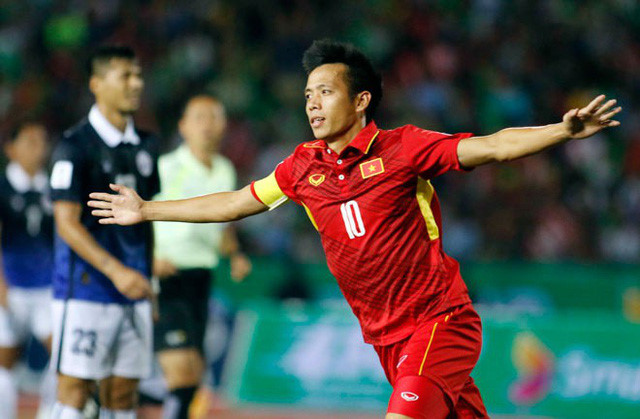 According to statistics, the very goal marked the 109th time Van Quyet got on the score-sheet. He registered 81 goals in V-League, hit 10 in National Champions League and 18 in Asia tournaments, making the captain one of the Vietnamese top scorers in international derbies.
Van Quyet contributed hugely in Ha Noi's achievement drawing to the Final of AFC Cup 2019 ASEAN Zonal.
When a journalist mentioned the number of Van Quyet's goal, he showed quite surprisingly:
"Over 100 goals? It has been so fast. So I must share it on Facebook."