AFC Cup 2019: Ha Noi FC head coach sets goal to win Ceres Negros
Thứ sáu, 28/06/2019 10:40 (GMT+7)
Chu Dinh Nghiem – Ha Noi FC head coach has revealed the team's target coming to the AFC Cup 2019 Semi-final 2nd leg game between Ha Noi FC and Ceres Negros held today at Hang Day Stadium.
The first leg of AFC Cup 2019 Semi-final held at Bacolod stadium (Philippines) was an excellent game in which Ha Noi FC and Ceres Negros played out a 1-1 draw making the 2nd leg to be held at 7 p.m. June 25 right at Hang Day stadium (Ha Noi) with Hanoi holding the home advantage for this return encounter will be such an thrilling encounter.
The hero opening the goal for Ceres was Maranon after his first-half dangerous header smashing up Van Cong's goal. Ceres could not happy for long as Pape Omar found an equalizer for Ha Noi FC just 10 minutes later.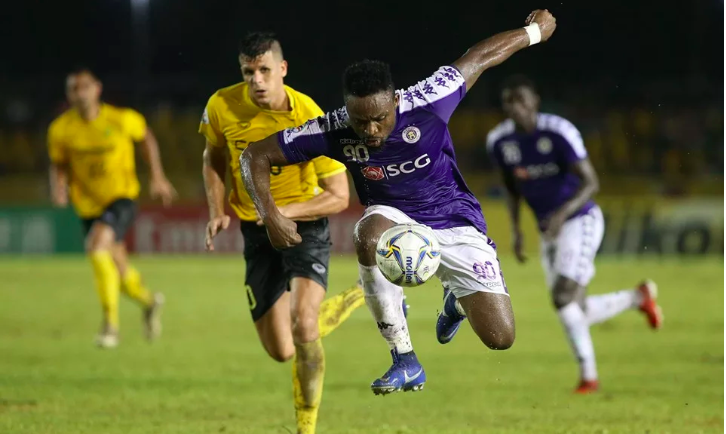 The end came to an end with 1-1 for both sides where in Ha Noi secured an advantage in the 2nd leg and just needs either a goalless draw or a narrow 1-0 win to eliminate Ceres out of the race and keep their head up progressing to the Final.
However, Chu Dinh Nghiem emphasized that the team go to the AFC Cup 2019 Semi-final 2nd leg battle to get Ceres Negros ended their game as an underdog:
"The match tomorrow will ensure to have goals, I believe. We don't want to go further by a 0-0 draw in the 2nd leg". – Chu Dinh Nghiem shared in the pre-match conference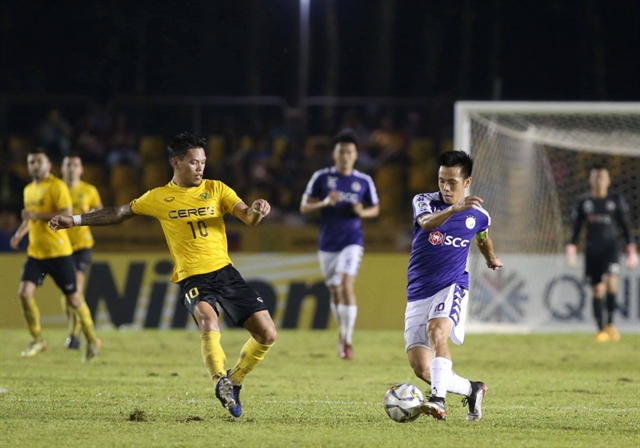 Besides the encounter last week ended 1-1, Ha Noi FC once had been defeated by the opponent that means Ceres Negros is such a redoubtable contender to Ha Noi FC. Chu Dinh Nghiem added:
"Ha Noi FC has prepared carefully and will launch 100% bids in this 2nd leg. However, everything can be out of the prediction in football. Ceres Negros is an experienced team in the AFC Cup and the away goal of Ha Noi is not a clear advantage, which is why the whole team need to focus on maximally."
On the other hand, Ha Noi FC is facing huge problem of forces in which Tran Dinh Trong got a serious injury and set to undergo a surgery on today June 25 afternoon, Oseni was out of the field caused by a health issue from the 1st battle against Ceres Negros while Quang Hai seems overloaded with the heavy schedule recently.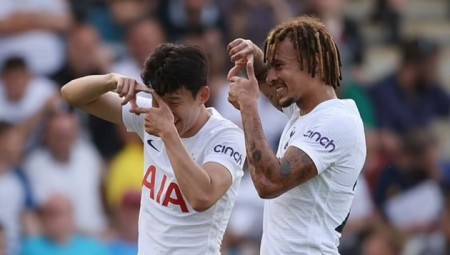 VIDEO: Không cần Harry Kane, Son Heung Min tỏa sáng giúp Tottenham đại thắng
Tottenham có trận giao hữu với Colchester. Dù không có sự xuất hiện của trụ cột Harry Kane tuy nhiên ngôi sao Son Heung Min vẫn đủ khả năng lĩnh xướng hàng công Spurs với 1 bàn thắng và 1 kiến tạo.