AFF Futsal Cup: Vietnam finished 2nd after taking bitter defeat to Thailand
Author: Vân Anh
15:04 | 26/06/2019
Sanvinest Khanh Hoa has finished as the runner-up of AFF Futsal Cup after suffering the second failure to Chonburi at AFF Futsal Cup that cost Vietnam the game's title.
Performing out of the expectation at AFF Futsal Cup this year, Sanvinest Khanh Hoa went out to the battle against PTT Chonburi (Thailand)
The contender once pooled together with Sanvinest Khanh Hoa and was defeated to the very team, building in their mind a high determination to revenge.
Vietnam's side almost remained passive and witnessed their goal broken by just a few staring minutes.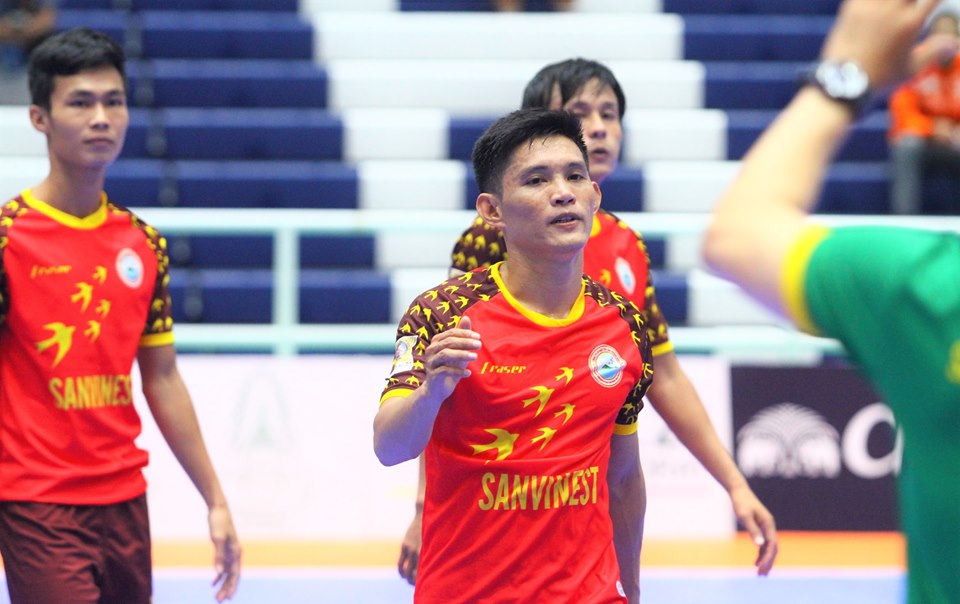 Khanh Hoa seemed to be powerless against Chonburi's attacking. They let the opponent fired 8 goals to their net prior to gaining an honor goal which still wasn't an ending goal of the game as Chonburi continued to fire one more shot past the keeper to end the game which ended 9-1 in favor of Chonburi.
This wrecking defeat could not erase Khanh Hoa's efforts in this year tournament, they lacked a lot of key men at the AFF Futsal Cup 2019.