UAE booked heavy punishment from AFC
Author: Admin
18:00 | 15/08/2019
UAE received a serious punishment from AFC as their fans thew strange objects to the pitch.
According to the latest announcement from AFC, UAE will not have its audiences for one match, with a fine of $150,000. This was a consequence of UAE's fans thowing strange objects in the feate to Qatar in Asian Cup 2019 semi-finals.
AFC representative said: "AFC's Disciplinary and Ethical Committee agreed on a fine of $150,000 for UAE. The fine is for the bad behavior in the semifinal of Asian Cup 2019. UAE is responsible for take the punishment 30 days from the announcement. Every repeatation will be punishied heavier".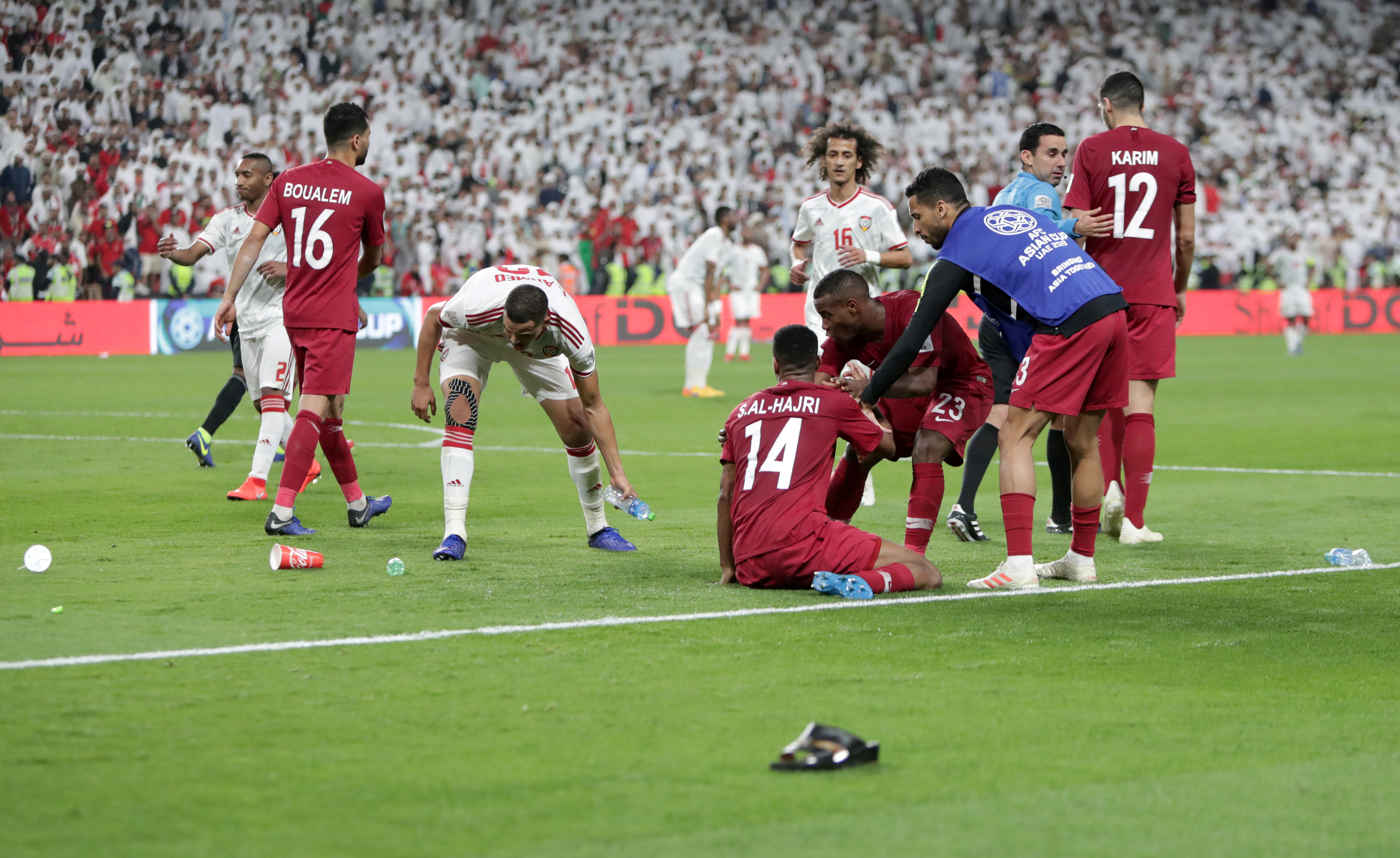 UAE is still luckly as the punishment will not be applied in the World Cup 2022 qualifiers, but a home game in Aisan Cup 2023.
UAE was pitted in group G with Vietnam, Thailand, Indonesia and Malaysia. Although they are rated highest in the group, they were once held by Thailand in Asian Cup 2019 qualifiers.
Accordingly, UAE will travel to Malaysia on Sep 10 in World Cup 2022 second qualifiers.