DISCLOSE: Hanoi Duy Manh missed AFC Cup 2019 ASEAN final
Author: Admin
15:15 | 13/08/2019
Speaking in the post-match press conference, coach Chu Dinh Nghiem explain for Duy Manh sitting out.
Hanoi could not field its strongest squad since Pham Duc Huy, Dinh Trong and Oseni were absent for injury reasons.
However, Hanoi squad still pulled of a 2-0 win on aggregate to progress to the knowout stage of AFC Cup 2019.
After the match, Chu Dinh Nghiem explained the reason for Duy Manh sitting out and being fielded only in the last minutes:
"Duy Manh was sick and he was in the hospital for water transmission. He just discharge from hospital. He could not get the main slot due to unstable strength and he just came from the bench".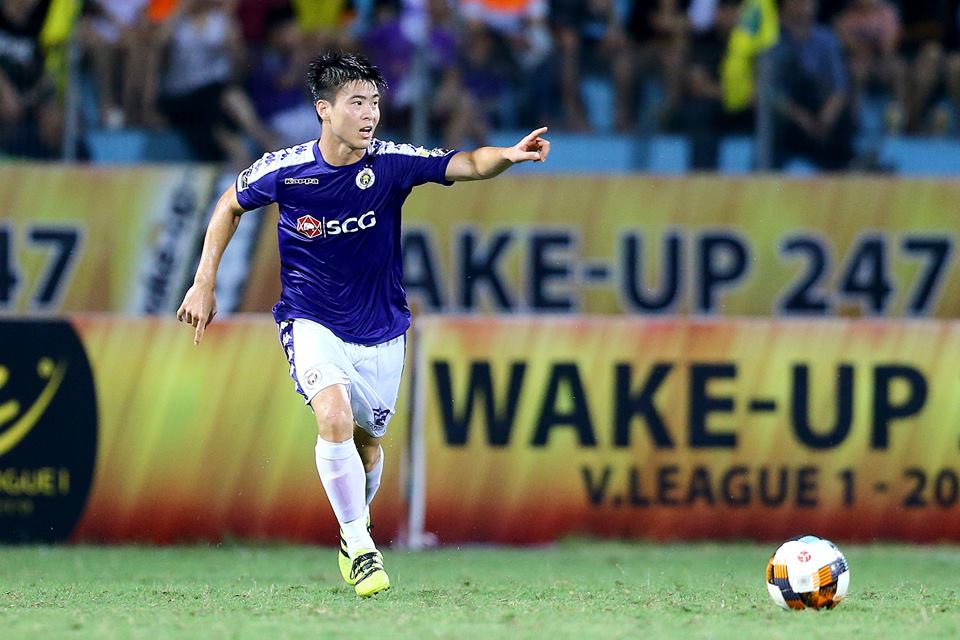 The coach complains about the tight schedule of Hanoi in the previous time, which made him manage the lineup:
"We have a dense schedule. 3 or 4 days a match, that traveling much causes Hanoi players weaken. That easily leads to injury.
In the previous match, I have made some changes in the starting lineup".
The next rival in the interzonal semifinal of Hanoi is Altyn Asyr (Turkmenisan)- the defending runner up of AFC Cup. The first leg is expected to kick off on August 20.