'Vietnam national team needs new factors like Ho Khac Ngoc'
Author: Amelia
12:00 | 12/06/2020
Ho Khac Ngoc is the most prominent player in the 1-1 draw between Viettel and Than Quang Ninh on June 11. The coaches of both teams have praised the midfielder.
Viettel and Than Quang Ninh had to share points in the confrontation on Hang Day yard on June 11. Jermie Lynch put the visitors ahead in the first half, Ho Khac Ngoc scored a penalty to retain 1 point for coach Truong Viet Hoang's team.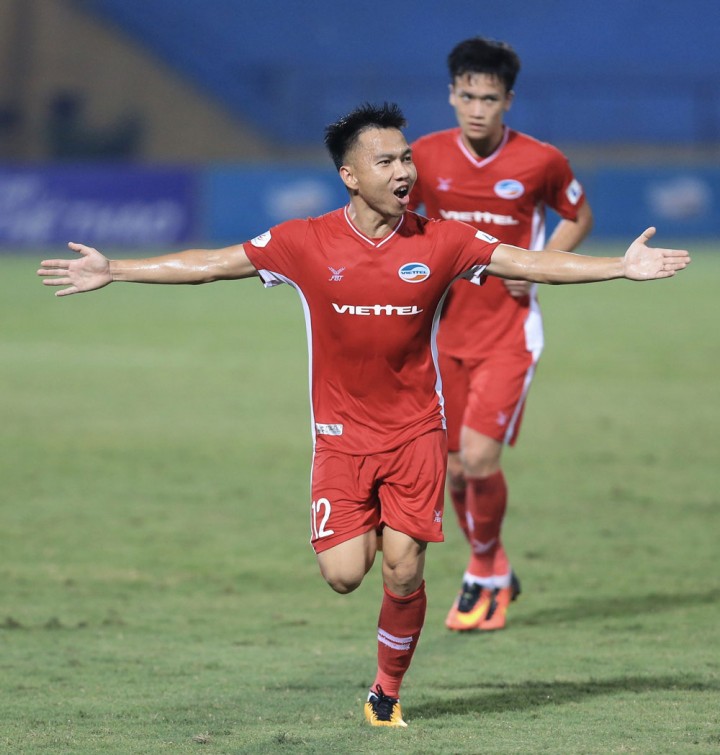 Still retaining the unbeaten streak and temporarily occupying the top of the V.League, the Viettel coach gave praise to the Nghe An-born midfielder:
"I would definitely recommend Khac Ngoc if possible. Recently, Ngoc has made strong developments in professionalism. I think the Vietnamese team needs a factor like Khac Ngoc. He has the ability to shoot from distance. In set pieces, he is also a factor that can handle and make a difference ".
Coach Phan Thanh Hung shared: "Khac Ngoc is a professional player. He also scored many goals similar to the free kick in this match. Ngoc is a good midfielder who attacks, shoots and passes the ball equally well".
For Viettel's fans, this draw is a pity when they are the home team and are in higher form. Explaining this, coach Truong Viet Hoang said that the players still have not fixed the habit of slow start:
"The players did not play well in the first half. They faced some psychological problems. They played away very well but at home, they dont show the professional ability. I will try to fix this weakness to kick at home becoming an advantage. If you do not take advantage of it, it is very difficult to compete."
Regarding the injury of Hoang Duc, the coach of Hanoi said: "Hoang Duc had an ankle injury before the match against Nam Dinh last round. The recovery ability has not reached 100% but I still put into competition to find the fealing. Recovery is a long process. "