The former Vietnamese captain lost his job because of the return of coach Chung Hae Seong
Author: Amelia
10:05 | 12/08/2020
Just accepted the role of an assistant coach in Ho Chi Minh City, Minh Phuong had to leave his position because of the return of Mr. Chung.
Two weeks ago, the Ho Chi Minh City club asked coach Chung Hae Seong to switch to the role of Technical Director to give up the position of coaching to Brazilian coach Aiton Silva. However, Mr. Chung did not agree, so he asked Ho Chi Minh City to liquidate the contract.
The departure of Mr. Chung led to a team of assistants including Lee Jung Soo and Jang Jae Mo  also leaving. In addition, assistant Nguyen Ngoc Tho also suddenly asked to leave. So when President Huu Thang temporarily took over the place, a new assistant team was formed with the team leader Lu Dinh Tuan, the Juventus Academy Vietnam coach Tran Hung Cuong and Nguyen Minh Phuong, the former captain of Vietnam.
However, the fact that Mr. Aiton Silva was unable to go to Vietnam due to Covid-19 and it was very difficult to find a quality coach at this moment, making the HCM City Board of Directors decided to re-invite Mr. Chung.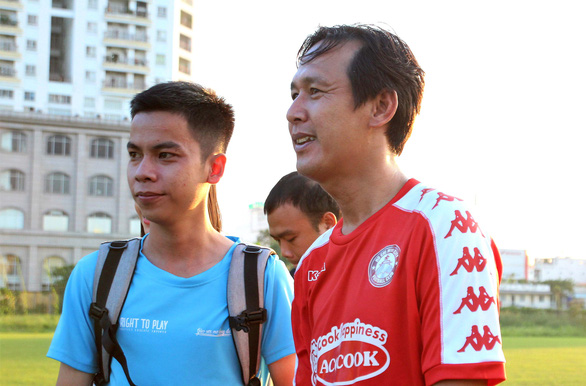 Chung's return means Korean assistants will work with him. So the old people like Mr. Tran Hung Cuong will return to the previous roles. And assistant Nguyen Minh Phuong was arranged by the Board of Directors to work at the Juventus Academy when he had just signed a 2-week contract.
Minh Phuong will temporarily work here until the end of the 2020 season before the team restructures the coaching staff component so that he can return. Mr. Lu Dinh Tuan also lost the position when he handed it over to Mr. Nguyen Cao Tri. Mr. Tuan was announced to be an assistant to the club's leadership.
Mr. Tuan was also considered by the Board of Directors for the position of Technical Director, but information from the team said that Mr. Chung did not match Mr. Tuan, so the Board of Directors had to think again. Stories in Ho Chi Minh City in the past 2 weeks show many uncertainties and an inconsistent way of handling the team. In the future, it is impossible to be sure that similar events avoid repeating.