Park's last wish in Vietnam about to come true
Author: Paithoon Bundarik
11:00 | 20/05/2020
Representative Lee Dong Jun confirmed that Park Hang-seo's last wish is about to come true.
In the recent time, it is said that Park Hang-seo will open a youth football training academy in Vietnam. Recently, the representative of Vietnam captain, Lee Dong Jun has confirmed the information.
On Inside Vina, Lee Dong Jun said, "Park Hang-seo is about to open a young football academy in Vietnam to pursue a new job after ending his coaching career. Opening the academy is an important dream in Mr. Park's life ".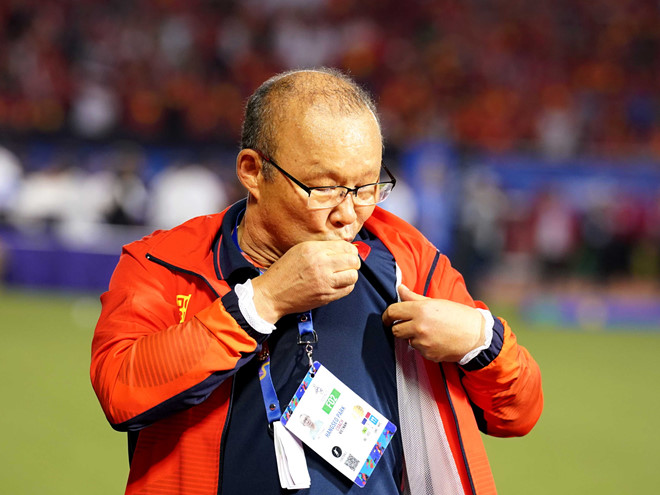 While Park Hang-seo said he really wants to develop young Vietnamese football, towards the World Cup. Mr. Park said: "My biggest desire is to open an academy to develop young football. This is my last wish for a football career. I want to wake up the dream of Vietnam to be in the finals of World Cup."
Park Hang-seo's Football Academy will be built based on international standards and trained following his philosophy. Lee Dong Jun has the experience of building a network of young talent seekers as well as creating links with the teams to find output for players. Mr. Park will be well supported by familiar partners such as assistants Lee Yong Jin, Kim Han Yoon, Lee Tae Hoon or Dr. Choi Ju Young.
Park Hang-seo and his wife bought a luxury apartment near the Vietnam Football Federation headquarters. These moves show that the Korean strategist is actively preparing for a long-term future in Vietnam.