Park introduced 'little Duy Manh' in U22 Vietnam
Author: Amelia
17:00 | 25/08/2020
Midfielder Tieu Exal is being tested by Park Hang-seo to play as a midfielder.
Midfielder Tieu Exal continues to receive interest in the U22 team of Vietnam when the team has a second internal game on the afternoon of August 24. In both internal matches, Mr. Park placed Tieu Exal on the bench and fielded hime during the match.
Mr. Park appointed his assistant Park Sung Guyn to tutor and guide Tieu Exal. In the internal training matches, Mr. Park used Tieu Exal in the left midfield position. This is not the forte of a French player when he often plays in the central midfield position of the HCM City club.
Pepper Exal has many difficulties, so he needs the help of the coaching team. During the break of the second practice match, Tieu Exal had to practice separately with assistant coach. He was shown how to move and coordinate with the other two central defenders.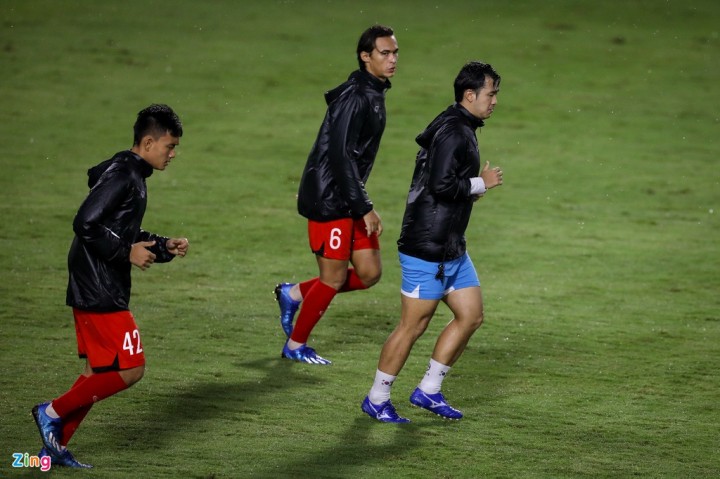 When the match returns, this player is still trained separately. This job shows the close attention that U22 coaches give Exal Tieu. He clearly has many qualities to be able to become a mainstay in the team of coach Park Hang-seo.
Previously, Park Hang-seo succeeded when dragging Duy Manh from a central midfielder down to midfield. The ability to dispute, read the situation and pass the ball were maximized by Duy Manh. Exal pepper is also the same case thanks to his smart kicking and good ball distribution.
Coach Park has found the heir of Tuan Anh, Quang Hai?
However, the weak point of Tieu Exal is poor speed and ability to manage, so backing down to play the center-back will help this player somewhat limit his difficulty in playing ball. The center-back is the foundation of Mr. Park's success, so he is rebuilding this line when there are no Dinh Trong, Duy Manh, Tien Dung like the previous U22 team.​