Indonesian newspaper: 'The team is at a disadvantage due to the postponement of the AFF Cup'
Author: Amelia
10:00 | 01/08/2020
Bola newspaper said that the Indonesian team will be at a disadvantage because the AFF Cup is postponed to April 2021.
The AFF Cup will be postponed to April 2021 instead of being held later this year. This is a necessary change in the context that the disease is still complicated in many countries in Southeast Asia, including Indonesia.
The AFF Cup postponement of the schedule was rated by reporter Muhammad Adiyaksa as a disadvantage for the Indonesian team. Muhammad believes coach Shin Tae Yong will lead Indonesia to a beneficial result in the 2022 World Cup qualifiers, so that the team will have the excitement to attend the AFF Cup.
"If the Indonesian team under the guidance of coach Shin Tae-yong has a good performance in the last 3 matches in the second round of the 2022 World Cup against Thailand, UAE and Vietnam, the postponement of the AFF Cup 2020 will cause the "The excitement of the team is constrained. Indonesia will have to wait a few more months to return to the pitch. But this will give the team a chance to try more quality options."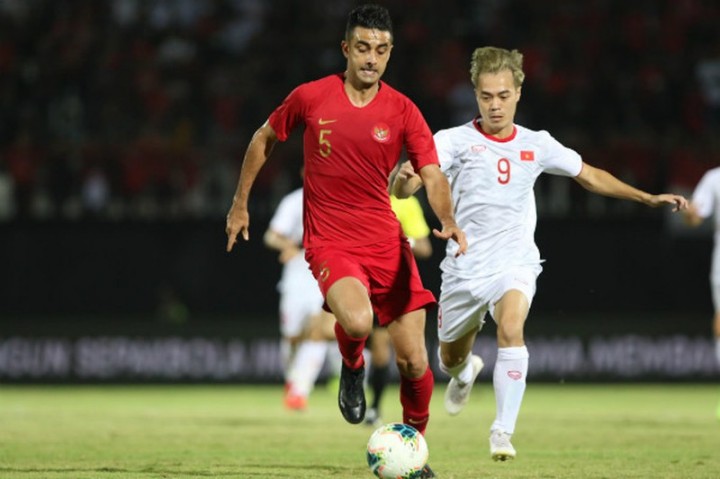 "Coach Shin will have time to shape the identities of the players and the team. He took office in February, then gave Indonesia a chance to meet in August, lead the team in the matches in October and November. Coach Shin can use the time to watch the matches in the national championship. The 49-year-old strategist will have more personnel options, " Bola commented.
The Indonesian Football Association gathered 29 players during a special training session that lasted from July 23 to August 8 in the center of Madya, Jakarta. Coach Shin Tae-yong returned to Indonesia on the evening of July 22 after a long vacation in Korea. Through this training, the 51-year-old captain wants to find the best factors to build the Indonesian team towards far-reaching goals in the future.