Hanoi FC spoke out about rumor Van Hau is returning to Vietnam
Author: Amelia
17:09 | 27/06/2020
The Hanoi Club immediately denied the information Doan Van Hau is rumored to return home in July.
It is likely that the 21-year-old player will return to Vietnam in early July. The Dutch team has not been definitive in making a new deal with the case of Doan Van Hau. As a result, the future of Thai Binh player has not been decided. The young defender's contract with SC Heerenveen will end on June 30.
Earlier, according to representatives of Hanoi FC, they had sent 5 emails to the Dutch team but only received an appointment, but it was unclear about Van Hau's contract. Therefore, a lot of information said that Van Hau was ready to go home.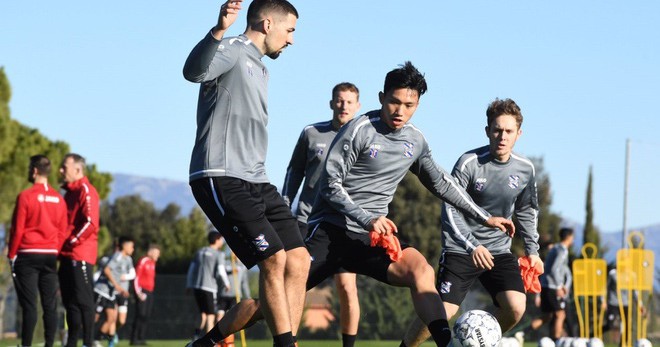 Following the above information, recently representatives of the Hanoi Club has officially spoken. CEO Nguyen Quoc Tuan said: "We are still waiting for Heerenveen's decision, and that Van Hau is booking a plane ticket to return home in early July is nonsense."
On June 23, Van Hau had a final training session in the training program of SC Heerenveen this season. This will most likely be the last time the young defender to practice with the club.