Duy Manh informed the good news for Coach Park Hang-seo
Author: Chris Lee
09:41 | 21/05/2020
Do Duy Manh informed the good news for Park Hang-seo and Vietnam NT when his treatment progress turned positive.
Do Duy Manh is in the process of recovering from a previous cross-ligament reconstructive surgery at PVF Physiotherapy Department. The 'steel' defender of Hanoi FC has good news for coach Park Hang-seo and Vietnam NT when the injury has positive changes.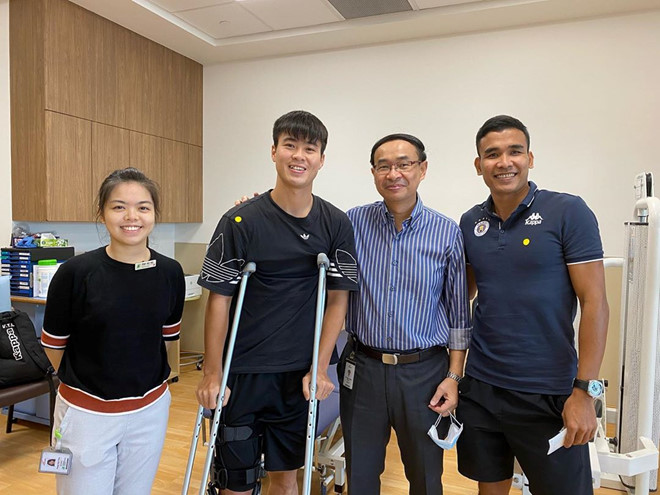 In the first phase, Duy Manh's physiotherapists began with low-intensity exercises, including regular cold compresses in knee-tight conditions, basic exercises that activate thigh muscle.
Experiencing the lessons to learn the moving position, Duy Manh has regained a good gait and move without a crutch.
After that, Duy Manh entered the training program to increase muscle strength, balance and basic coordination. The PVF experts selected exercises that used light weight in the early stages, then gradually increased to the gym mode with a combination of resistance, balance and coordination exercises.
In addition, Park Hang-seo's favorite player has also started a non-impact exercise program such as cycling, swimming and walking. Up to now, Duy Manh continues to make progress day by day.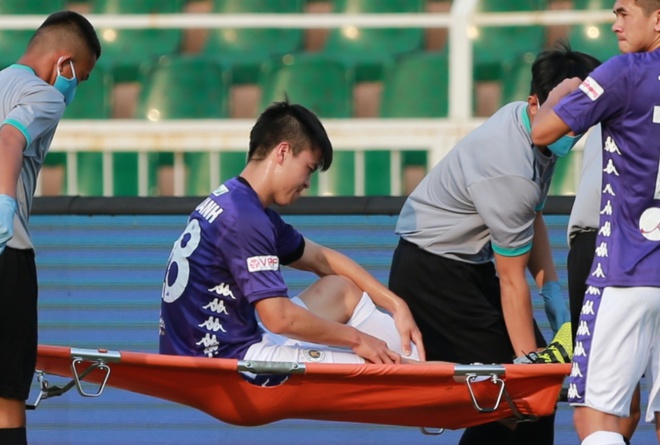 Duy Manh was injured in the 2020 National Super Cup match between Hanoi FC and Ho Chi Minh City Club. He was forced to perform surgery in Singapore and transferred to PVF to recover.
The center-back will miss two important competitions of the Vietnamese team at the end of the year, the AFF Cup 2020 and the second qualifying round of the 2022 World Cup. Duy Manh is expected to return to the pitch in January 2021. If Vietnam goes forward, this center-back can play in the final qualifying round.
>>> Read more