Cong Phuong and Ho Chi Minh City lost to the First Division team
Author: Amelia
11:00 | 09/05/2020
Ho Chi Minh City Club lost 0-2 to Ba Ria - Vung Tau (BR-VT) in a friendly match Friday.
HCMC Club had a friendly match with Ba Ria - Vung Tau Club (BR-VT) on Ba Ria Stadium Friday, which Chung Hae Seong and Ho Chi Minh City was thrashed 0-2 by the home team.
BR-VT had two goals, one from young striker Le Minh Binh and the other from an own goal of center-back Vu Ngoc Thinh. Both goals were scored in the second half of the match.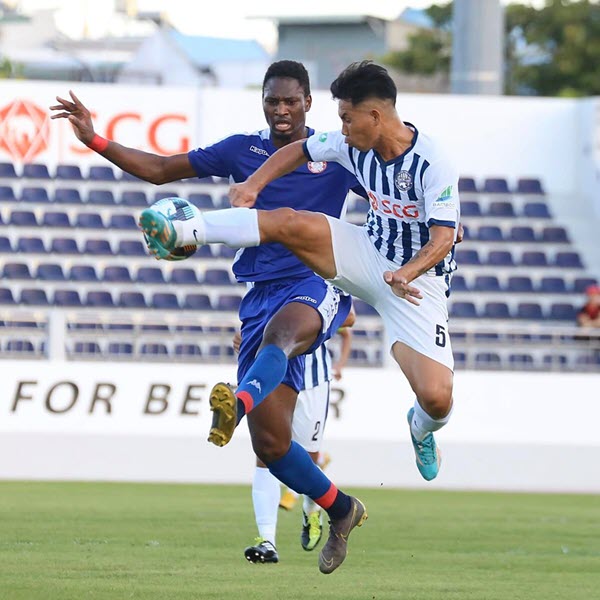 In order to test the performance of all players, coach Chung Hae Seong has split the opportunity to play for all his players. In the first half, goalkeeper Bui Tien Dung was played and kept cleansheet. Entering the second half, Thanh Thang was replaced and conceded 2 times.
Notably, striker Nguyen Xuan Nam could not play the game because of an injury. Cong Phuong was assigned to lead the attack, yet he could not help his team get any goal.
To prepare for the return of Vietnamese professional football in the near future, HCMC Club has started training in Ba Ria City from April 27. The clash on Friday is their first friendly match in this training plan.
At the 2020 National Cup, BR-VT is expected to face Saigon FC on 24/5. Ho Chi Minh City Club was exempted from the qualifying round and only had to attend the tournament from the 1/8 round which takes place on 30 May.