99% Van Hau will stay after the official announcement from Heerenveen
Author: Amelia
10:00 | 29/06/2020
Heerenveen Club has officially said goodbye to 8 members of the team in the afternoon of June 28.
SC Heerenveen Club posted the notice on the team homepage. Accordingly, the blue-white striped shirt team will say goodbye to two goalkeepers Trevor Doornbusch, Warner Hahn, Filip Bednarek and the players Alen Halilovic, Jordy Bruijn, Daniel Hoegh, Ricardo van Rhijn and manager. First team Herman van Dijk.
All of these cases expire on June 30 and the club announced that they would not renew. Vietnam defender Doan Van Hau also is not mentioned by Heerenveen in this notice.
There are only 2 days left until the contract term is closed and this announcement is almost to finalize the members who will stay in the club next season. Thus 99% of oppotunity Van Hau will stay in Europe. This is very positive information in the context that fans is worried about Van Hau's future.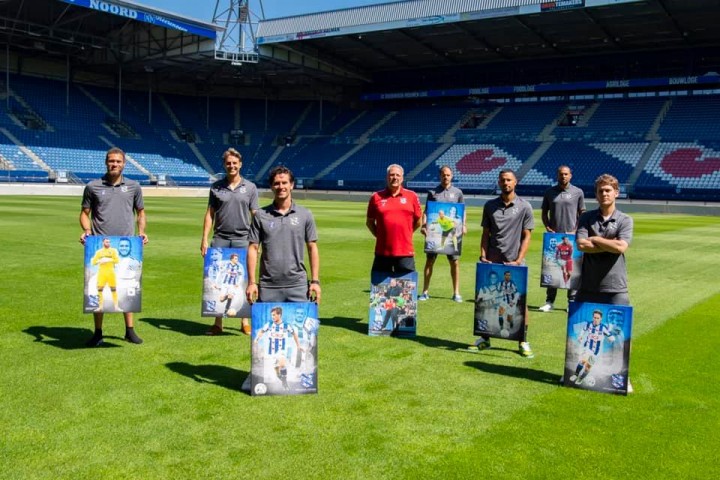 Perhaps the question of Van Hau's salary problem has been solved by Heerenveen. According to the previous information, Van Hau is a non-EU player, so UEFA set a minimum salary for such cases is 450,000 Euro / year. The money is on the top of a middle-class team like Heerenveen.
Therefore, until the last month of the contract, the Dutch team did not dare to confirm that Van Hau would be held or not. In previous statements, coach Johnny Jansen and technical director Ham Gerry Hamstra always appreciated Van Hau's integration efforts. At the same time they raised the difficulties that Van Hau had to go through, but absolutely did not mention his future.
With the announcement of Heerenveen, fans can wait for official information from Heerenveen and Hanoi FC.