'Thai Messi' got injured, Thailand to face Vietnam without its strongest formation
Thứ sáu, 14/06/2019 16:52 (GMT+7)
On the newest report of Consadole Sapporo FC, Midfielder Chanathip officially cannot attend 2019 King's Cup.
Thai press today notifies shock news of Chanathip who officially bids a farewell to King's Cup due to his injury.
According to that, Consadole Sapporo FC announced that Chanathip is suffering a left thigh muscle pain. He is supposed not to recover in time ahead of the face against Sanfrecce in J-League this weekend. Chanathip is allowed to return Thailand but needs to be back to Japan soon to follow the treatment process.
That means Chanathip would miss 2 King's Cup clashes including one against Vietnam NT.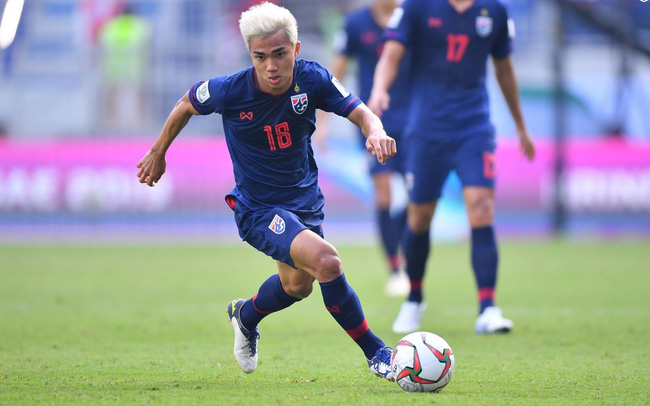 Thailand is suffering a double disadvantage in the King's Cup race as another midfielder Sanrawat Dechmitr announced that he cannot make it to represent at King's Cup due to the public pressure while Teerasil Dangda got a heel injury in the victory with Muangthong against Sukhothai.
Chanathip's absence is a huge loss to Thailand because he is the no.1 star of the 'War Elephants'. Though possessing a 1.58m height, he is so clever and has a strong endurance. He takes the duties of making creative in Thai's style and also is an outlet of the offending guard when it gets stuck.
This made the plan to knock out Vietnam in King's Cup got huge hindrance.
On the contrary, Vietnam NT welcomes the return of such pillars as Duy Manh, Van Thanh, Tuan Anh... King's Cup has a great impact to Vietnam on FIFA table ahead of 2022 World Cup Qualifiers which Park Hang-seo is coming to the game with a high determination.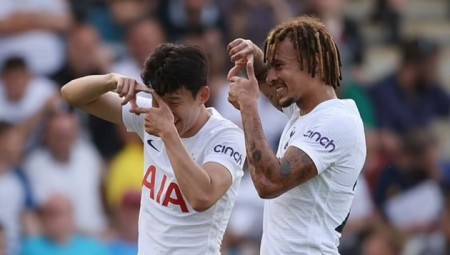 VIDEO: Không cần Harry Kane, Son Heung Min tỏa sáng giúp Tottenham đại thắng
Tottenham có trận giao hữu với Colchester. Dù không có sự xuất hiện của trụ cột Harry Kane tuy nhiên ngôi sao Son Heung Min vẫn đủ khả năng lĩnh xướng hàng công Spurs với 1 bàn thắng và 1 kiến tạo.