Thailand head coach Akira Nisino claims to take the national team to World Cup 2022
Thứ tư, 24/07/2019 15:10 (GMT+7)
Speaking in the opening ceremony, Thailand new head coach Akira Nishino expressed his willing to help Thailand earn a ticket to join World Cup 2022.
On July 19, FAT held a ceremony to welcome the new head coach of Thailand Akira Nishino. The Japanese coach signed a 2-year contract to take over Thailand's reins.
At the signing ceremony, Mr. Nishino shares of the draw.
"My goal is to help Thailand play fair with strong teams like Japan. In short term plan, I look forward to success at World Cup second qualifiers, Asian Cup qualifiers and SEA Games.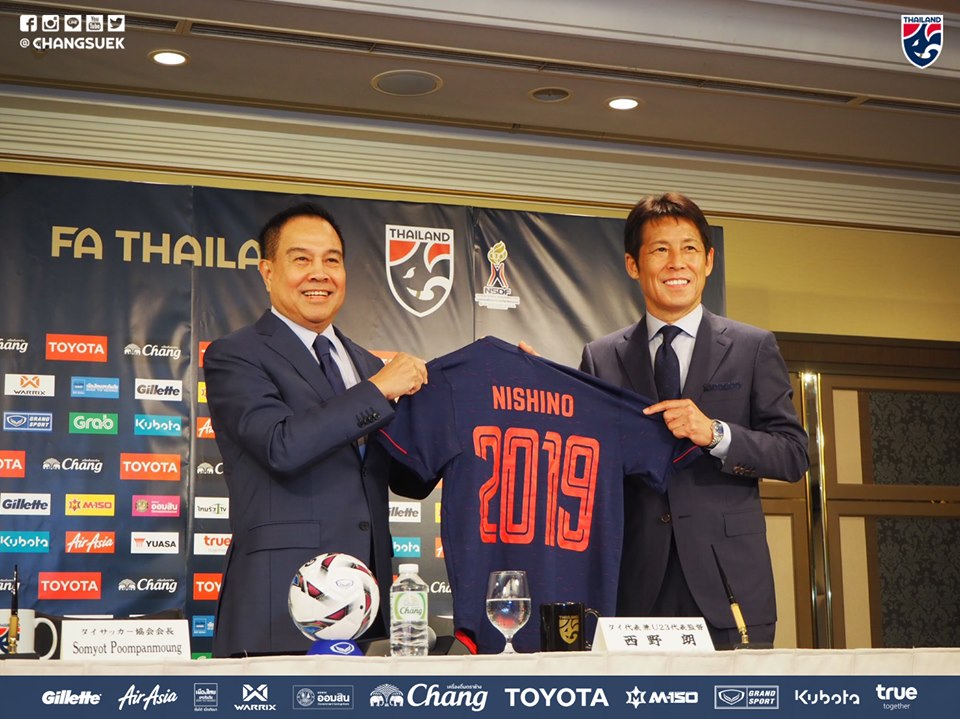 In group G, UAE is the strongest team, but we will prepare for the match against Vietnam first. I desire to reach World Cup 2022 with Thailand".
FAT chairman Somyot Poompanmuang said: "We will give full support for Mr. Nishino at World Cup 2022. I believe he will bring success for Thailand football by his experience. His presence contributes to the relationship of Thailand and Japan".
FAT will pay Nishino a record salary of $970,000 per year, which is 4 times higher than Vietnam head coach Park Hang-seo ($240,000/ year). However, the Japanese coach faces lots of pressure at World Cup 2022, Asian Cup 2023 qualifiers, SEA Games 30 and AFC U23 Championship 2020 finals.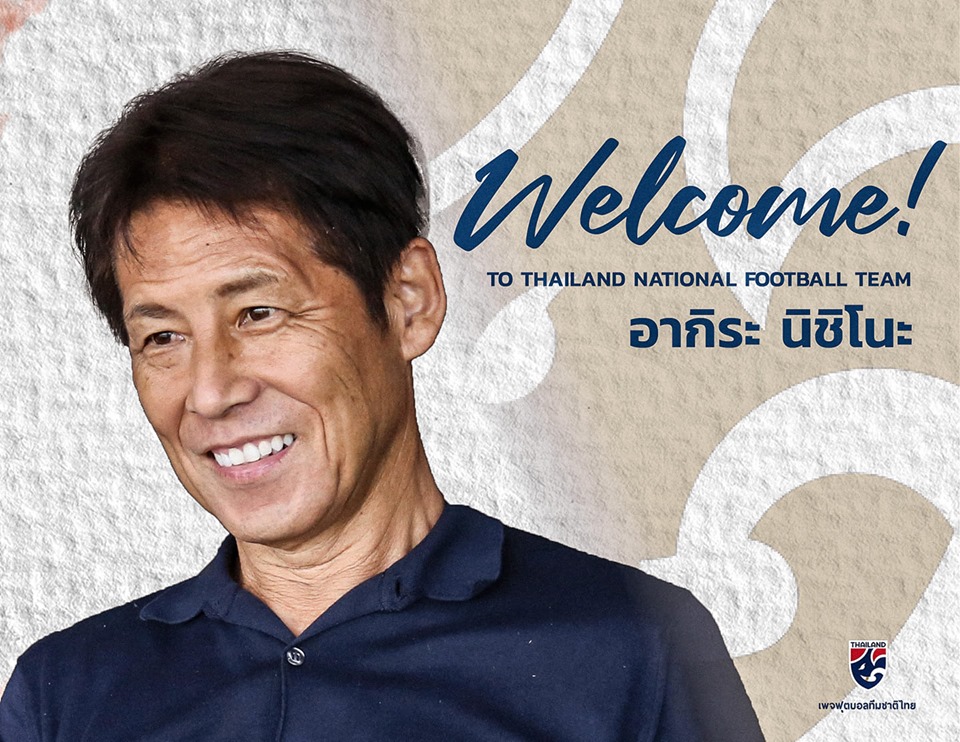 This will be a difficult challenge for Akira Nishino coach, because Vietnam is the No. 1 team in Southeast Asia. Under Coach Park Hang Seo, 'golden generation' Cong Phuong, Quang Hai never lost to any team in the region. In addition, it is difficult for Nishino since he has just 1 month to get acquainted and build tactics for 'War Elephants'.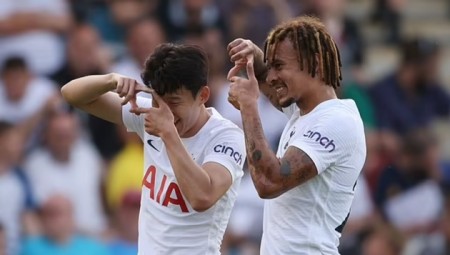 VIDEO: Không cần Harry Kane, Son Heung Min tỏa sáng giúp Tottenham đại thắng
Tottenham có trận giao hữu với Colchester. Dù không có sự xuất hiện của trụ cột Harry Kane tuy nhiên ngôi sao Son Heung Min vẫn đủ khả năng lĩnh xướng hàng công Spurs với 1 bàn thắng và 1 kiến tạo.