Vietnam, Thailand, Indonesia fans excited to see UAE beaten by the 'ASEAN league'
Thứ tư, 17/07/2019 19:30 (GMT+7)
The World Cup 2022 qualifiers draw was held at AFC House in Malaysia on Wednesday July 17. After the draw was announced, all social media has reacted to the draw since ASEAN opponents including Thailand, Indonesia, Vietnam, and Malaysia have been put in the same group.
The four Southeast Asia giants were all put in Group G by the Australian football legend Tim Cahill much to the delight of the dignitaries present, with Indonesia, Malaysia, Thailand, and Vietnam one after the other picked for the 2022 FIFA World Cup Qualifiers.
As a result, these four ASEAN teams will now face each other. The second qualification process will kick off with a tasty encounter, when Vietnam, faces its closest competitor, Thailand.
Witnessing the draw, ASEAN fans could not believe what they saw, some was so shocked that they wrote it on social media since this now become the hottest topic at the present.
Here are some of the reactions from the same: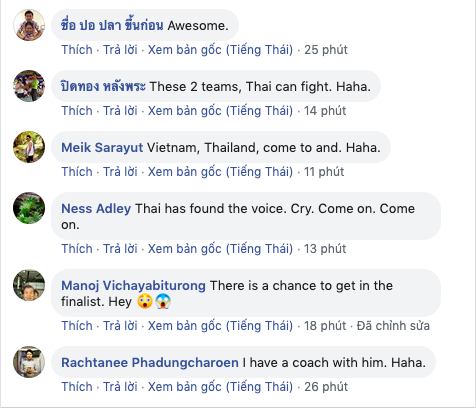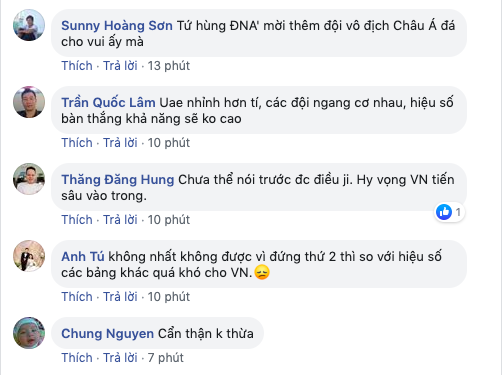 Some Vietnamese fans expressed their worry, "Vietnam should be cautious with Thailand", "All the teams are the same, the goal difference will be small, UAE is just slightly better", Thai fans, however, stated that Thai can fight these two team in the group.
Here are some others fans expression: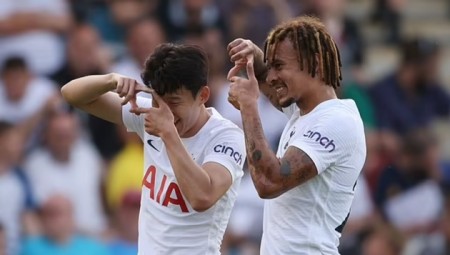 VIDEO: Không cần Harry Kane, Son Heung Min tỏa sáng giúp Tottenham đại thắng
Tottenham có trận giao hữu với Colchester. Dù không có sự xuất hiện của trụ cột Harry Kane tuy nhiên ngôi sao Son Heung Min vẫn đủ khả năng lĩnh xướng hàng công Spurs với 1 bàn thắng và 1 kiến tạo.