Will Park Hang-seo find a way for Bui Tien Dung?
Thể Thao 247 - Bui Tien Dung hadn't played for 2 months, which team either the Vietnam NT or U23 Vietnam will Park Hang-seo convene the keeper to?
V-League 2019 Round 10 marked such a memorable milestone of Bui Tien Dung who has made his first appearance in Ha Noi FC's line-up.
He had been spanned over 2 months getting stuck on the bench since he finished his 2020 AFC U-23 Championship Qualification task in U23 Vietnam, making Park Hang-seo more or less gets panic.
The questions, worries about the form of a player, who had not played for a long time, was shown through his movement, his way to handle the ball. A mistake on guessing wrongly a simple free-kick more or less pointed out the goalkeeper's dropping form and confidence.
Frankly, Bui Tien Dung in the time of AFC U-23 Championship Qualifications and Bui Tien Dung at this time were different ones.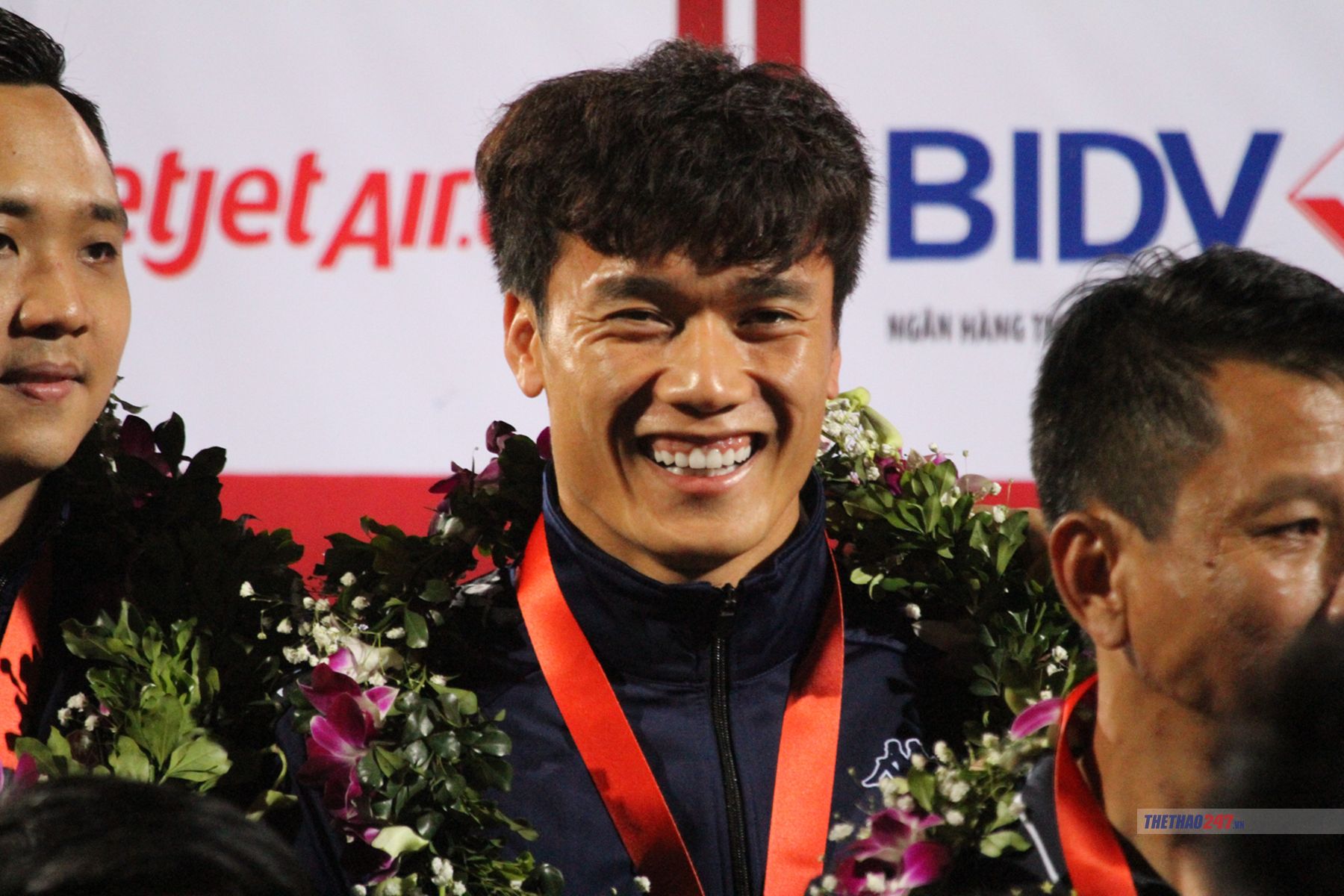 It will be more suitable if Bui Tien Dung makes his appearance in U23 formation. Photo: Ngoc Bao/Thethao247.vn
The Ha Noi FC head coach – Mr. Chu Dinh Nghiem shared his purpose on putting Bui Tien Dung on the starting line-up. The coach want Dung to get back his sensation with the ball and re-build up his confidence which will be the tool of trade if he is caped to the national team.
It will be more suitable if Bui Tien Dung makes his appearance in U23 formation as it seems that he will have a fair competition to fight for the goalie position with juniors namely Van Toan, Van Bieu instead of compete with such fantastic reputations as Nguyen Manh, Filip Nguyen (who would possibly be summoned).
Playing for U23 to set up for a long-term run of SEA Games is also a way helping Tien Dung seal a starting slot more frequently and the most important thing is that he could get his fighting spirit back.
Certainly, the supreme decision belongs to Park Hang-seo who see clearly through the importance and valuation of a national slot. Therefore, he surely make the best decision to the team and to his student Bui Tien Dung.