Vietnamese owner becomes Europe club ownership
Thể Thao 247 - Sarajevo confirmed that Mr. Nguyen Hoai Nam and PVF officially become the owner of Sarajevo Club. It seems that Nguyen Hoai Nam will be the first person taking over a Europe club.
In the upcoming days, Mr. Nam heads to Bosnia to attend his introducing as the owner of a club having the greatest achievement of Bosnia's football.
Mr. Nguyen Hoai Nam desires to bring Vietnamese players into Bosnia or Belgium (where he is the co-owner of K.V Kortrijk) to work on further developing football knowledge and to gain valuable experience.
These players will help upgrade Vietnam NT and shorten the World Cup's dream.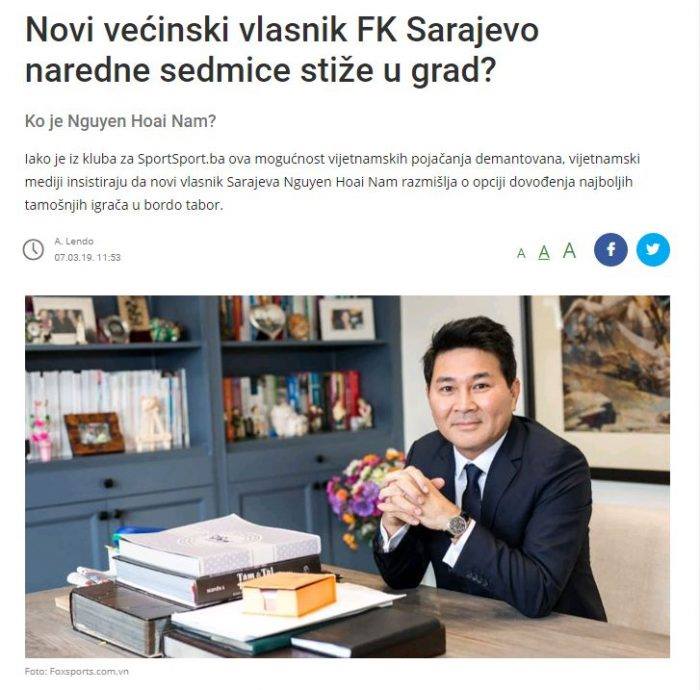 Sarajevo club is now playing in Bosnia Herzegovina Nations League, the team has just won the very tournament before 2 rounds.
As a result, Sarajevo will attend the first qualifying round of UEFA Champions League next season.